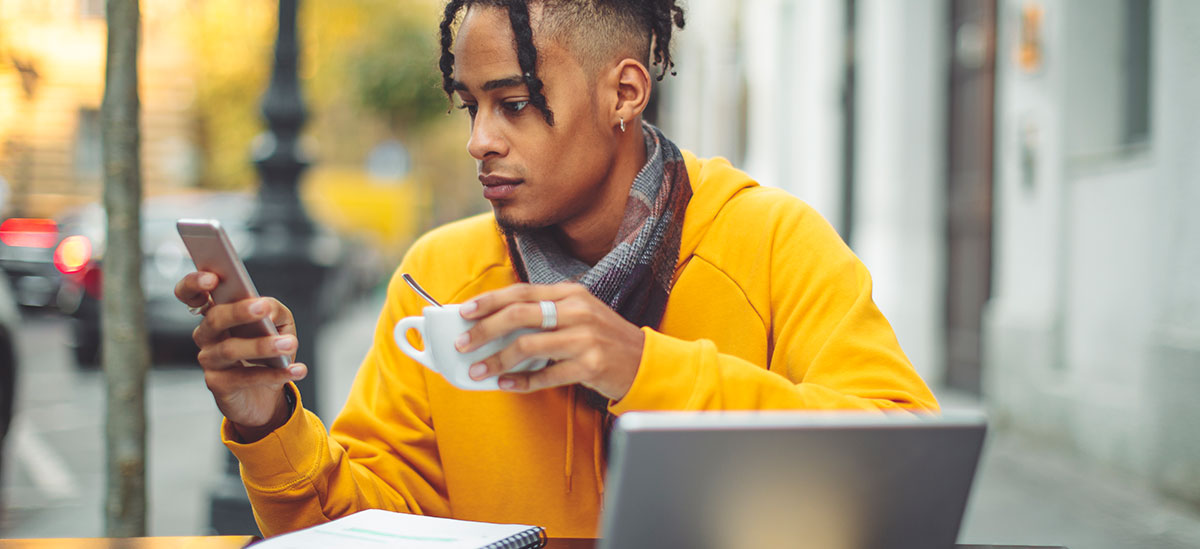 Personal finance has benefited greatly from advancements in technology in recent years. With so many tools available to help you manage your financial life, knowing which ones are the right fit can be challenging.
There are plenty of tools out there to help you reach any of your financial needs and goals—be they increasing your savings, building a retirement nest egg, or saving up for a specific purchase. Some platforms even provide you with these features in one comprehensive app.
Here's what you need to know about finding the top financial tools to fit your financial goals.
1. Budget apps to keep you on track
Budgeting before the advent of apps was a pain. Even the most diligent savers had a hard time managing their expenses, income, and recurring bills. Budgeting apps removed these tedious tasks, making it easier for you to focus on the big-picture strategy behind managing your money. Whether you're using a third-party app or looking for a bank with robust built-in tools, having tech that can help you manage your finances is a must.
Mobile platforms make it easier to keep an eye on your expenses and income from anywhere. Rather than having to sit down and track your spending at a desktop or laptop, you can keep an eye on your balance, when your paycheck hits, and when your funds are low—all in one place.
Some banks offer these tools right inside their mobile banking1 interface, such as PNC Virtual Wallet®.
2. Tools to help you avoid overdraft fees
Overdrafts are frustrating. Worse yet, they can add up quickly depending on your bank's policies. You may find yourself paying several overdraft fees in a single day if, for example, you overdraft on a day when several bill payments come out of your account.
Avoiding overdraft fees should be top priority for anyone who wants to stay savvy with their cash. Apps can help warn you when you have a low balance, which can help you move money around before bills and big purchases come through. PNC's Low Cash ModeSM 2 , for example, comes with a $0 non-sufficient funds fee, a maximum of one $36 overdraft item fee per day, and alerts3 that tell you your balance is low, and extra time to bring your available balance to at least $0 before you are charged overdraft fees4.
3. Calendars and reminders for bills
Speaking of bills, it's often hard to keep track of who gets paid what. Whether that means utilities, rent, credit cards, or even streaming services, we all have our fair share of expenses.
If you're like most people, you probably use online bill pay. Not all bill pay services are the same, however. It's essential that you find a way to pay bills online that also come with other essential features, such as scheduling and reminders. This helps you stay on top of what comes out when—and that each bill gets paid on time.
When you open a bank account that can automatically pay recurring bills, you're making it easier to keep track of your finances—plus you're not relying on calendars and scheduled reminders to tell you when a bill is due.
4. Goal-based banking that helps you reach goals faster
Savings accounts were once the only way for savers to track their progress toward certain saving goals. Now you can take advantage of tools within your checking account that help you reach financial targets. This makes it easier to move money back and forth in your checking account while knowing you're still on your way toward your money goals.
Look for apps and platforms that help you set up savings goals. Better still, you can opt to work with a bank that provides goal-based tools. When you're ready to save—be it for life goals or life's pleasures—you should consider partnering with a bank that can grow with your evolving needs.
Virtual Wallet®, for example, helps you plan spending by putting money to the side, be it for big or small buys. Eyeing your checking and savings within the same platform also makes it easier to see how close you are to reaching your goals.
5. All-in-one tools can help you get the full picture
Each of these tools are helpful on their own, but combining them under one roof is the best way to help keep track of your daily finances and future goals. When you roll these features into one comprehensive banking platform, you can make the most of your efforts while keeping organized. Plus, you make it much easier to navigate your full finances.
PNC Virtual Wallet® puts each of these must-have tools into one helpful platform. You can track your spending, make saving easier, pay bills, and keep yourself on track when your account gets low. All of these features are baked into your PNC mobile app or browser window so you don't hop between apps just for a glance at your full financial picture
It used to be difficult to track your earnings, savings, and spending in one place. But now tools that come with PNC Virtual Wallet® make it easier—and more feature-laden—than before.
Tools to help you make the most of your finances
Whether you want more automation, increased communication with your bank, budgeting tools, or mobile banking, there are several tools out there to help you build the financial strategy you want. The best way to make the most of each tool is by finding a provider that consolidates them, preferably from your banking provider. 
That's why PNC Virtual Wallet® can help you reach your financial goals by monitoring your spending, help you avoid overdrafts, and build savings at the same time. Visit the Virtual Wallet® homepage to learn more about how PNC Virtual Wallet® can help you get closer to your financial aspirations.​