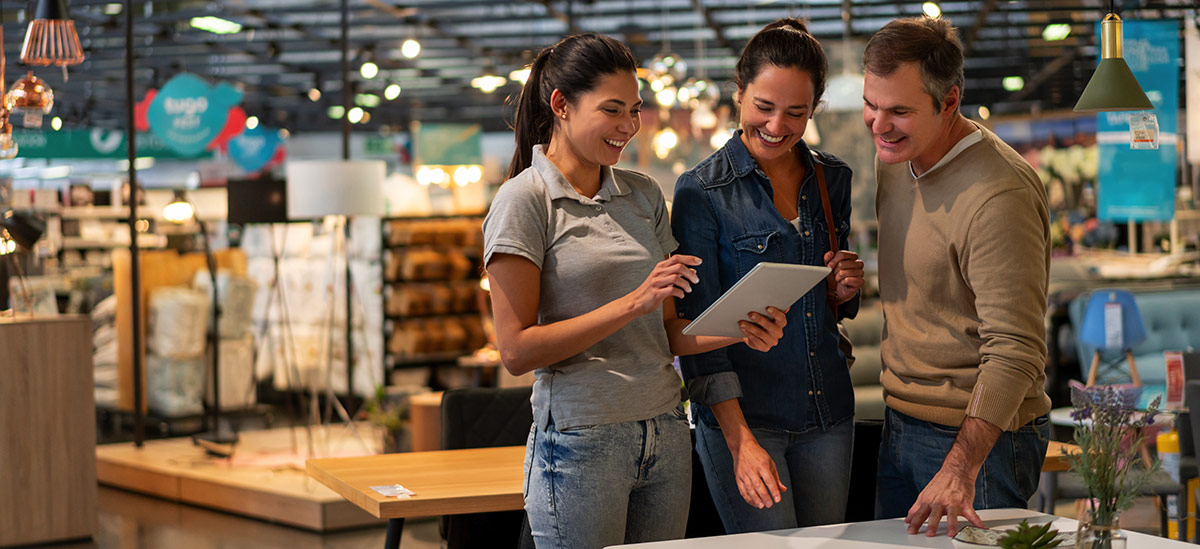 Starting a small business can be an intimidating venture, but it can also be an extremely exciting and pivotal time in your life.
Entrepreneurs pursue this venture for a variety of reasons, including the prospect of being their own boss, increasing their income, and achieving the right work-life balance.
Aspiring small business owners might also have a vested interest in their community. For example, once you figure out how to start your own business, your goals can have a substantial, positive ripple effect on the local economy. According to the Small Business Administration (SBA), small businesses not only make up 99.9% of U.S. businesses, but also 46.8% of U.S. employment.
No matter your reason behind pursuing your own business, it is crucial you find the right resources and guidance -- and create a thorough strategy to reach your goals.
There are many items to add to your "How to Start a Business" checklist, including choosing a business structure, how to register your business, insurance policies, market research, opening a bank account, funding your business, and more. That list may vary depending on your business's industry and needs and may be overwhelming at first. However, there are general and common practices you can follow to get started.
Below is a step-by-step guide for small business owners--how they can begin their journey, and what they'll need along the way.
Refining Your Idea
When refining your business concept, its goals, and what exactly you'll be providing, it's always a good practice to think specifically about why your target customers would need or want what you plan to offer. Figuring out if your business would serve a need in your community is an essential first step. Ask yourself if you can demonstrate a need that people may not even realize they have and how you can convey your product and services as a solution. If there is not a particular need, clearly articulate if there is a demand for your product or service within your target customer base, or why consumers or businesses would be attracted to what you have to offer.
Writing a Business Plan
Writing a business plan before opening your company's virtual or brick and mortar doors is one of the best ways to set your business up for success and sustainable growth. It can even bring clarity to what you want to accomplish in the near- and long-term future. To create an effective business plan it's essential to clearly set, outline, and describe the goals you want to achieve in order to grow your business over time. By serving as a strategy for your venture, your business plan can help you stay focused throughout your operation's lifecycle, no matter how big or small your startup may be. Developing a business plan can help you determine the type of funding you may need, untangle the types of accounts to open , craft your marketing plan, detail your business structure, and even fine-tune your company's overarching mission.
Market Research
Market research includes a forward-looking analysis of the trends affecting your industry and target market. There are generally four methods for direct research, including surveys, questionnaires, focus groups and in-depth interviews. Your market research tactics should also include a competitive analysis that lays out what your competitors are doing and any unmet needs in the marketplace. Small business owners should assess market share, competitors' strengths and weaknesses, window of opportunity to enter the market, barriers that may be in your way, and indirect or secondary competitors who may impact your goals.
Choosing Your Business Structure
Your business structure will trickle down to almost everything you do as a small business owner. This includes choosing whether to conduct business as a Limited Liability Company (LLC), corporation, nonprofit, or sole proprietorship structure, among others. This is one of the most important steps, as certain structures have different registration requirements or are taxed differently than the next. Keep in mind that how you structure your business will also impact your personal liability. If you choose the LLC route, your personal assets might not be at risk if your business files for bankruptcy protection or is subject to a judgment.  Conversely, with a sole proprietorship structure, your personal assets are at risk.  There are many things to consider when choosing your business structure, and some of it may also be restricted based on your location. Weigh the pros and cons of each structure and put a considerable amount of thought on what is right for your business during this key phase.  In addition, discuss what type of business structure is right for you with your attorney, accountant and/or tax advisor.
Registering Your Business
How you structure your business and what you'll need (fees and supplemental documents) to register your business can depend on your location, as there are different requirements based on your local (city and county) and state laws, rules and regulations. It is recommended that you consult with your attorney, accountant and/or tax advisor for more information on establishing and registering your business entity.
Getting a Federal Tax ID
What is a federal tax ID and why do you need it? A federal tax ID, also known as an Employer Identification Number (EIN), is required for your small business to pay federal taxes, get a business license, or open a business banking account. To obtain an EIN, you'll need to apply with the Internal Revenue Service (IRS).[1] You may also need to get a state tax ID if the state where your business is located requires you to pay state taxes.
Getting a Business License
Registering your business isn't the same as getting a business license. A license may be required in addition to registration, in order to operate your business. The type of license your business may need depends on your industry, if your product or services is regulated by a federal agency, business location, and more.
Funding Your New Startup
Each business owner needs to determine what funding path is best based on their personal financial situation, ability to repay creditors, and appetite to share ownership.
There are various ways to go about financing a business, and some financing options can even be combined, depending on your situation. Some examples of how to finance a business include, but are not limited to:
Equity financing – This can include prospective business owners using their savings or retirement accounts to invest in their business idea. Other variations of equity financing can include angel or private equity investors; those who invest capital in businesses in exchange for ownership equity.
Debt financing – Most often, this includes traditional business loans from your financial institution or a government agency such as the Small Business Administration (SBA), or loans from friends and families.
Small business grants – These types of grants essentially provide money for startups and businesses hoping to expand and do require a lot of time and effort to apply. In some cases, applying for these grants require a lot of time and effort. Various grants are specialized and offered for businesses in a specific industry, come from federal, state or regional government agencies, or given by corporations, among other sources.
Opening a Business Bank Account
Tactically, starting a business banking relationship and opening your first business banking account can be as easy as walking into a branch or going online. What you need to open a business banking account is also simple, but equally important to have at the ready. Besides your personal identification, such as a driver's license, the typical documents you'll need for a PNC Business Checking Account include the following:
Employer Identification Number (EIN) - This is your business's federal tax identification. You'll need to apply for an EIN with the Internal Revenue Service.
Business license – There are various licenses you might need to open a business, let alone a business bank account. This can depend on the type of industry your small business is in, and if the product or service you're selling is regulated by your state or the federal government.
Valid email address - Needed if you are applying for an account online.
Government-issued photo ID - You can either bring two forms of primary ID, or one form of primary ID and one secondary ID. You can find a list of both examples here.
Organizational Documents – These are the documents a business entity utilizes to establish and govern its business.  For example, a corporation is created by filing Articles of Incorporation with the applicable state and the corporation is governed by its Bylaws.  A limited liability company is created by filing Articles of Organization with the applicable state and is governed by its Operating Agreement.
Depending on the bank you choose, and the type of account you open, a minimum opening deposit is might also be required. For example, PNC's Business Checking Account requires a minimum $100 deposit.
Getting the Right Business Insurance
It's always a good idea to protect yourself and your business, especially when just starting out. A business insurance policy can shield your personal and business assets in case of an unexpected turn of events. For example, if you are in an area of the country where your business is at risk of damage from natural disasters, an insurance policy can mitigate certain losses. Product liability insurance can lend coverage that can protect against financial losses due to a defective product. The type of insurance you'll need will differ from other small businesses, and in some cases, certain types of insurance policies are required.
Decide How to Accept Payments
Accepting customer payments as a new small business owner may sound like a straightforward concept, but there are many layers to consider when figuring out what's best for your business. There are various forms of payments, including mobile payment apps, digital wallets, ACH transfers, and in some cases, the old-fashioned way of cash and physical checks. With so many options available to consumers, business owners should think carefully about what will work best for their business and their customers' convenience. A simple answer could be to accept all forms of payments. However, it's certainly not a one-size-fits-all situation.
How to Pay Employees
Handling your payroll is a big job. You must prepare, report, and distribute payroll, and then there's your employee tax payments. There are a multitude of options at a small business owners' disposal — from do-it-yourself online processing to fully managed processing by third party providers. These can also be priced specifically for your business and designed to help eliminate the hassles of payroll processing.
Building the Right Team
Investing in your business means investing in the employees. While it's wise to keep overhead low when you're first starting, as your business grows, you might be limiting your potential by not investing in personnel. From a new salesperson who can oversee business development, to an assistant who can keep you organized by shouldering administrative tasks, hiring additional support can free up a small business owner for more impactful work, such as focusing on strategy or growth. Hiring the right candidates is a hard task. When thinking about who to hire, think about your dream candidate. Highlight any soft and hard skills you want. Understanding your idea of the perfect candidate can also help the applicant obtain a peek into the business's work culture, and if they believe in your mission.
Growing Your New Business
If you want to add a second business location, or hire more employees, it's going to require money. You may need to take out a loan or build up cash reserves. On paper it may seem like you can afford to grow but remember to keep potential revenue in mind. Will adding more employees, a second location, or machinery grow your sales substantially – and how long will that growth take? In addition, make sure you have consistent cash flow over a sustained amount of time before growing. This will demonstrate to you, and potential lenders or investors, that your business is financially secure enough to take on more risk.
Utilizing Your Resources
There are many decisions that small business owners need to make when starting their business from the ground up. The steps laid out above will differ based on your specific business' needs, and more guidance will be needed to tailor those decisions to fit perfectly with your goals. There are resources that entrepreneurs can take advantage of, including PNC's Starting Your Own Small Business Page, and the bank's numerous small business advisors who specialize in helping owners begin and grow their operations. For more information on the beginning stages, products, services and more, click here and take those first steps towards your goals.