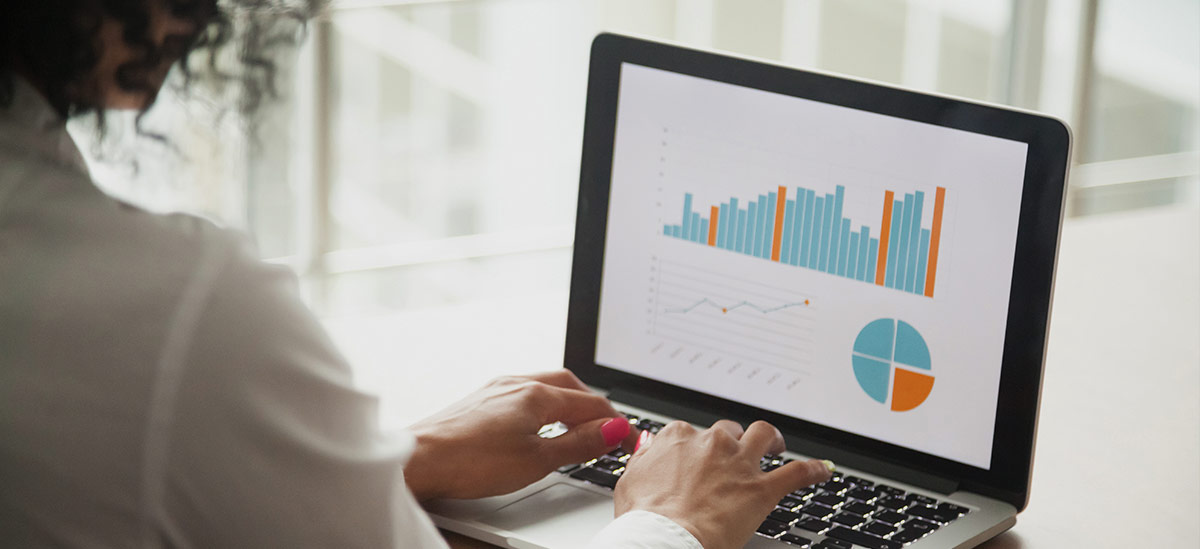 85% of small business owners are concerned about the impact of rising inflation and one in three now rank it as their biggest challenge[1].
Along with the availability of qualified workers, taxes, government regulations, and a potential recession, small businesses are facing limited purchasing power and higher costs. These strains on businesses, even profitable ones, are hard to overcome. However, there are many business financing options available that will help you adjust to, and thrive in, this environment.
The Post-Pandemic Small Business Landscape
The consumer price index (CPI) rose to 9.1% in June, the largest gain in over 40 years[2]. And while that rate has dipped to 8.5% in the last two months[3], the Federal Reserve continues to raise interest rates[4].
As every business owner knows, inflation drives costs up and the value of money down. Higher expenses cut into cash flow and profit margins and clash with lower demand. The fear of a recession can drive consumer spending or the lack thereof. According to PNC data from a small business survey, nearly seven in 10 (69%) business owners and executives believe a recession is likely in the next 12 months.
How Can Business Financing Combat Inflation?
An influx of cash gives you a cushion that will soften any blows inflation might throw at you, like rising interest rates or slower sales. The key is to spend those additional funds as soon as possible while they're worth more. Extra cash can serve you just as well as the economy strengthens, allowing you to invest in growth ahead of competitors who may still be in recovery.
Whether you prefer to assume the worst or hope for the best, having business financing in place can only help you stay ahead of the curve. That means now's a good time to revisit some business financing options that will protect your business in an unstable economy.
Business Bank Loans
Last year, nearly 40% of small businesses reported having to take out loans to cope with growing inflation pressure[1]. And it's not necessarily a bad business move.
A loan allows you to preserve your cash, build emergency funding, and keeps your inventory stocked in the event of supply chain disruption. Small business loans are usually offered at specific term lengths with set interest rates and repayment schedules. Larger loans may require additional collateral, while some smaller loans are unsecured.
A few other common loan types include:
Microloans: Smaller loans (under $50,000) often offered by banks, lending platforms, and neobanks or online-only banks
Commercial real estate (CRE) loans: Large, long-term loans that cover the purchase, construction, and development of commercial property
Equipment loans: Specialfinancing for anything from office furniture to vehicles, commercial kitchenware, and more
Narrowing down the type of loan you want to pursue is an important first step. But before you start shopping around in earnest, there are a few factors to consider, including:
Business credit score and financial standing
 Potential costs like interest rates and monthly payments
Lines Of Credit or Cash Advance
A Line of Credit provides you access to funds up to a specific amount that is open for a specified length of time that you can borrow against as you need, and repay as you get paid - like a credit card. This can be a useful solution if you want the flexibility of being able to when and how much you want to borrow. You pay only the amount you advance.
Merchant cash advances, on the other hand, are a kind of loan that you don't have to pay back immediately. Instead, your payments are taken out of your future sales. When you apply for a merchant cash advance, lenders will look carefully at potential future revenue and base your terms and payments on predicted income. Note that if you are seeing or anticipate a drop in sales, this may not be the best financing solution for you. Another type of cash advance, invoice financing, works in almost the same way, except that the loan is based on current customer payments owed rather than future sales.
Federal and Local Grants or Funding
The business financing options shared so far tend to be offered by traditional banks and lenders. But there are also hundreds of broad and highly-targeted funding opportunities created by government programs.
Here are just a few:
Small Business Administration(SBA)[5]: Federal agency dedicated to smallbusiness and entrepreneur support and known for offering loans, grants, and disaster assistance at advantageous terms and low interest rates.
GovLoans[6]: Large database of loans offered by the government for businesses, agricultural professionals, students, and veterans; also includes databases for national and local resources such as loan consolidation, business assistance, and repayment programs.
Grants.gov[7]: Government website dedicated to matching businesses with current and upcoming funding opportunities from a range of federal agencies across all verticals
What Are Some Other Ways To Reduce Inflation Impact?
Taking out additional funding can go far to relieving inflation pressure. But there's also plenty you can do above and beyond making bigger purchases upfront. Here are a few different ways to prevent inflation from overwhelming your business:
Reduce Expenses
This is a common business move when things get tight. But it's important to be intentional as you cut back and avoid slashing large percentages of jobs and important resources that would be difficult to recover. The goal should be to operate more efficiently, not put a strain on your current infrastructure.
A few examples might be applying for PPP loan forgiveness, save by bulk ordering inventory, or introducing a hybrid work program to reduce overhead.
Increase Sales
Again, be strategic here. Aggressive sales campaigns at a time when people are trying to reduce spending could result in you losing customers. Instead, consider moves like increasing the prices of select popular products or services and offering discounts or other incentives for subscriptions and large orders.
Invest In Business Efficiency
Sometimes battling inflation simply means working smarter. Take a look at your internal processes and determine how best you can operate on fewer, more streamlined resources. For example, you could consider upgrading your software, switching to a project management platform that doesn't require as much oversight, or consolidating any business real estate.
Make Your Business Financing Decisions About Growth
It's hard to look ahead when uncertainty is the norm, but with the right business financing, you can get the short-term funding you need to thrive long-term. To get started, reach out to a PNC banker today to talk through your options.