The PNC Advantage for Agriculture

Your cash flow cycle can be inconsistent and unpredictable.  To help you succeed we provide an array of solutions to optimize your business cash flow. Whether you need financing for crops, livestock, or major equipment purchases, PNC has solutions to make your business more predictable.[1]
We're Here to Help

Find cash flow opportunities and get answers.
Request Contact
Reach out to an Agriculture Banker
Agriculture is an industry with unique banking needs due to cash flow seasonality and marketplace cycles.
A custom banking approach is necessary to keep your cash flow consistent and predictable. Whether you're a lifestyle farmer, own a small farm, operate a large commercial farm, or run an agri-business, PNC has the products, services and experience to help you achieve your goals.
Understanding Agriculture Production
PNC is one of the Top 20 agriculture banks in the nation[2] and has supported the industry for many years. You require bankers that understand how a farm or agri-business operates, in addition to the market trends that may impact your business and financial stability. At PNC, we have a dedicated staff of agricultural bankers devoted to keeping your farm or agri-business running smoothly and profitably. Our sales team is committed to building solid, long-term relationships with agriculture producers and agri-businesses.
PNC is also dedicated to the communities where agriculture producers work and live through our close working relationships with agricultural associations and local extension offices, in addition to supporting county fairs and industry specific conventions.
Improve and Regulate Your Cash Flow
Your cash flow cycle can be inconsistent and unpredictable. We understand the unique challenges your business faces and the special role that cash flow plays in your success. To help you succeed we provide an array of solutions to optimize your business cash flow.Whether you need financing for crops, livestock, or major equipment purchases, PNC has solutions that make your business more predictable, including flexible repayment schedules[1]. Additionally, we can help accelerate the collection of receivables, monitor and project cash, and improve the ways you make payments. We also offer a full suite of online tools and reporting for easy account analysis. Explore all of these solutions in more detail below.
Understand, Project, Act
The health of your business depends on your ability to analyze performance and confidently make decisions that will help you achieve your goals. With Cash Flow InsightSM, you can visualize your cash flow week-to-week, month-to-month and even year-to-year with innovative views so you can see trends that may help with future projections. See how it works »
Start with the Right Business Checking Account
PNC offers business checking accounts with features for the needs of your farm or agri-business.
Talk to us about your agriculture business, where you want it to go, and how we can help you get it there. Your PNC Agricultural Banker will identify key components of your business' revenue cycle, and help you select the options best suited for your needs.
USDA Offers Short-term Relief; PNC Offers Long-term Support
by Warren Graeff
Tensions are running high in the U.S. agriculture industry. Tariffs imposed by China, Mexico and Canada are reducing demand for U.S. ag commodities, causing surpluses to rise and prices to fall. Adding to this are the uncertain outcomes of international trade negotiations.
Read how the USDA plans to provide short-term relief and how PNC supports agribusinesses »
A&B Milling Company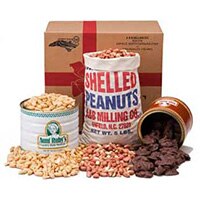 Taking Their Company Nationwide
Shortly after Bob Allsbrook took the reins of his family's feed, seed and fertilizer business in 1972, a government dairy buyout caused him to rethink the direction of A&B Milling Company in historic Halifax County, North Carolina. They decided to shift their agribusiness focus to selling peanut products.
ARC Ferns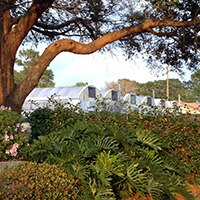 Thriving Through Specialization
Each year, ARC Ferns produces more than 10 million fern liners, in 150 different varieties, for growers, nurseries and resellers throughout the country. "We satisfy nearly 50% of U.S. demand for these types of ferns," says ARC President Dan Carmi, whose horticulture education and expertise form the roots of his successful business.
Connect with a PNC Ag Banker
Let's discuss opportunities:
Mon - Fri. 8:00 a.m. to 6:00 p.m. ET
Sat - Sun 8:00 a.m. to 5:00 p.m. ET
Visit Us
Stop into your neighborhood PNC Bank to discuss your agriculture operation's plans and expectations.
---
It's Easy to Get Started.
Submit our Contact Form and a dedicated Agriculture Banker will get back to you in 1-2 days.
Associated Products & Services
Important Legal Disclosures and Information
All loans and lines of credit subject to credit approval and require automatic payment deduction from a PNC Bank business checking account. Origination and annual fees may apply.

As reported by the FDIC, based on aggregate loan volume.
Bank deposit products and services provided by PNC Bank, National Association (N.A.). Member FDIC