« Return to Exploring Lesson Themes
All About Me 
Children learn about their different body parts, explore their shadows, and describe and compare their own unique features. Use creative arts expression to learn about developing motor control, cooperation, identifying and using self-regulation, appropriately expressing a range of emotions, and developing problem solving skills.
Science
Mirror, Mirror on the Wall
Children will use a mirror to describe the parts of their bodies.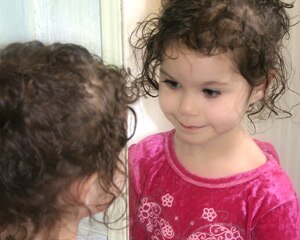 Arts, Science
Bones & Muscles
Children will explore how their bones and muscles help them move.