« Return to Exploring Lesson Themes
Transportation

Investigate a variety of vehicles used for travel through an inquiry-rich lesson. Create a rocket ship from common materials and discover the force of gravity on inclined surfaces. Learn about the effects of height and weight on a vehicle's speed and traveling distance, and the impact of textures on traveling surfaces.
Arts
Vehicles & Movement
Children will explore movement by moving like airplanes and boats.
Science
Sink or Float: Explore a Boat
The children will make rafts out of craft sticks and test their ability to float.
Science, Arts
Going Places
Children will investigate vehicle motion and make a painting.
Arts
Creating Pathways Through Movement
Children will explore different ways of moving from place to place.
Arts
All Aboard the Movement Train!
Children will explore movement while moving like a train.
Science
Blastoff! Rocket Ships
The children will use a variety of simple materials to build a rocket ship.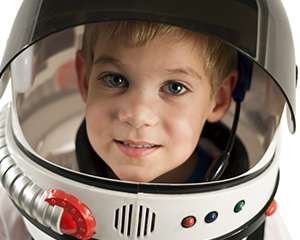 Science
Rolling with Ramps
Children will experiment with ramps and vehicles with wheels.