Toggle nav
Login
Sign on to Online Banking
Sign on to another service:
---
Personal and Small Business:
---
Personal and Small Business:
---
Corporate and Institutional:
International Services
Support for your Global Operations

Have Questions?
Let us assist you with answers.
Video
Topic: Thinking of Doing Business Internationally?
Expand your Company's Global Reach
Explore PNC's ability to coordinate treasury management, foreign exchange, trade services
and credit to support your international needs.
International Cash Management
Optimize your company's international cash management to enhance cash flow and improve efficiencies.
Learn More »
Foreign Exchange
Initiate and pay for foreign exchange transactions, get foreign currency loans, transfer funds and hedge FX risk.
Learn More »
International Trade Services
Reduce payment and collection risks, optimize working capital and simplify your international transactions.
Learn More »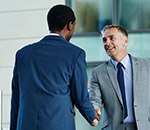 International Financing
Access international financing, trade finance, asset-based lending and global investment banking through Harris Williams & Co.
Learn More »

We offer educational tools, reports and insight to keep you up to date with the latest best practices.
Country Profiles
Get access to the Association for Financial Professionals Country Profile Reports. Find out how from your PNC Relationship Manager.
International Economic Reports
See PNC's International Economic Reports for trends and exchange rates in Canada, China, the European Union, India and Latin America.
Learn More »
Important Legal Disclosures & Information
PNC is a registered mark of The PNC Financial Services Group, Inc. ("PNC"). PNC Business Credit is a senior secured lending division of PNC Bank, National Association ("PNC Bank") and its subsidiaries, and is part of PNC. In Canada, the Canadian federally regulated branch of PNC Bank, PNC Bank Canada Branch provides various bank products and services. Deposits with PNC Bank Canada Branch are not insured by The Canada Deposit Insurance Corporation. In the UK, lending products are provided by PNC Financial Services UK Ltd., which is an indirect wholly-owned subsidiary of PNC Bank. Lending and leasing products and services, as well as certain other banking products and services, require credit approval.
*A portion of the funding provided by Steel City Capital Funding, a division of PNC Bank. Steel City Capital Funding provides Cash flow-based senior debt, junior secured, and second lien loans for sponsored and non-sponsored transactions.
GET IN TOUCH

Join Us

Be part of our inclusive culture that strives for excellence and rewards talent.

Visit PNC Careers »
The PNC Financial Services Group, Inc. All rights reserved.