Toggle nav
Login
Sign on to Online Banking
---
Personal and Small Business:
---
Personal and Small Business:
---
Corporate and Institutional:
Public Finance
Delivering credit, treasury management, capital markets and investment management services to clients in the public and nonprofit sectors
Benefit from Nationwide, Client-Centered Support
Why are we different?
We present our clients with solutions that reflect best practices based on knowledge of other clients and industry developments and a deep understanding of their different industry sector. Our approach is organized around client needs, not products — which helps us deliver more efficient service, seamless transaction execution and opportunities for our clients to lower borrowing costs.
Our regional approach to doing business provides us with a keen understanding of the local and national economic factors affecting each client. We are responsible and professional; we care about our clients' success and the success of the communities they serve, wherever they are in the United States.
---
PNC's Public Finance group is committed to serving the financial needs of public sector entities of all types and sizes, from state and local governments, school districts and transportation authorities to institutions of higher education and nonprofit organizations.
---
Work with a Financial Leader
PNC combines the size, scale and capabilities of the largest national commercial and investment banks with the values and community focus of a Main Street bank.
PNC has committed more than $16.8 billion to governments, nonprofits and higher education institutions through balance sheet tools including loans, direct placements, lines and letters of credit, SBPA and other structures to support the capital and operating needs of public finance entities across our footprint. PNC brings a best-in-class delivery model based on the organization of credit products and risk teams around specific client sectors.

Over the past five years, we have raised capital and provided bond underwriting and investment banking services for more than 2,100 municipal bond issuances totaling more than $187 billion in municipal securities.[1] That ranks us among the largest and most active public finance firms in the nation.
#1

Overall Client Satisfaction
(2018 Greenwich Excellence Awards for Middle Market Banking)
Top 4
PNC's Treasury Management group is one of the top 4 treasury management providers in the country (EY, 2017)
Access High-Quality Funding
We offer a wide variety of municipal debt-based structures and products:
Tax-exempt and taxable fixed rate bonds
Variable rate and multi-modal bonds
Industrial development bonds
Certificates of participation
Innovative derivative structures (caps, floors, collars, swaps, swaptions and forwards)
Sale/leaseback bonds, off balance sheet financing
Implement Tailored Treasury Management Solutions
As the business environment becomes faster-moving and more digital, public finance institutions like yours expect immediacy, security and accessibility in their financial transactions.
PNC continuously evaluates new concepts and technologies to deliver on those expectations with treasury management products and services grounded in your needs.
Working with you, we develop tailored solutions that incorporate best practices based on our experience, industry developments and a deep understanding of industry sectors. This approach helps to maximize your working capital to allow you to focus on your mission, control costs, and incorporate best-in-class products to accelerate receivables, optimize payables and simplify liquidity management. Options include:
Faster payment systems
International payment solutions
Integrated receivables solutions, including E-Lockbox
Bank on Our Sector Expertise
We've structured successful deals in virtually every sector of the public finance market. That means we know a great deal about your business, too. Our clients include:
Higher Education: Public and private colleges and universities, technical colleges

Major Governments: State governments and agencies, major cities and counties and associated agencies, major transportation agencies, utilities, airports, sports facilities

Local Governments: Smaller counties, cities, towns, townships, boroughs, water and sewer authorities, school districts, tax increment financing (TIF) districts
Schools: School districts, charter schools, private, independent or religious secondary schools and other educational institutions

Nonprofits: National, regional and community-based endowments, associations and service organizations and affiliates
Housing and Redevelopment: State and local housing finance issuers as well as direct lending, tax credit capital and syndication for housing and redevelopment projects
Corporate and Economic Development: Taxable and tax-exempt industrial development or manufacturing issues and special issuance structures
As you focus on innovation, technology and preparing students for the future, PNC Bank N.A. is by your side, delivering comprehensive solutions that can help you gain efficiency and effectiveness. We support Lean Finance solutions through publications that include "Roadmap to a Lean University" and "Cashless and Paperless Campus" and other resources specific to treasury management.
The PNC Difference
PNC takes a holistic approach to working with colleges and universities and is committed to serving their financial needs through our focused higher education sector. Our expertise allows us to consistently deliver proven, sophisticated banking solutions that turn almost any challenge into an opportunity.
Leadership in Higher Education
PNC combines expertise, analytics and a focus on the future to assist you in navigating both potential risks and emerging opportunities. With a relationship-based approach and a single point of contact, we get to know your college or university at a deeper level to deliver meaningful insights that can help you meet your strategic objectives.
Ideas & Insights
Read about recent transactions and the latest industry trends from PNC's Public Finance group.
Raise Capital
PNC stepped in to help a leading social impact investment firm finance a new facility for a New York City charter school.
1 min read
Mitigate Risk
Learn actionable recommendations to help you and your organization work safer and smarter.
58:07 min video
Raise Capital
In 2018, the Port of Los Angeles sought out interim funding solutions to support cash flow needs related to its ongoing capital improvement program.
2 min read
Representative Transactions
Port Improvement Revenue Bonds and Credit Facility
$64,595,000

TRANSPORTATION


Direct Placement
$20,015,000

NONPROFIT


VRDB Refunding
$11,000,000

HIGHER EDUCATION


Series 2017/2018 B Tax and Revenue Anticipation Note
$200,000,000

SCHOOL DISTRICT


General Obligation Bonds
$276,815,000

GOVERNMENT


Series 2017 Certificates of Participation
$43,000,000

SCHOOL DISTRICT


Credit
$150,000,000

GOVERNMENT


Interest Rate Swap Novation
$13,075,000

HIGHER EDUCATION


Bank Loan
$15,000,000

CHARTER SCHOOL


Contact PNC'S Public Finance Group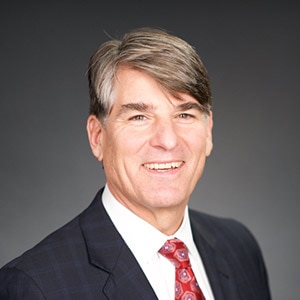 For more information about PNC's Public Finance group, contact:
Rob Dailey
Important Legal Disclosures & Information
1Thomson Reuters SDC Platinum, as of August 12, 2019