Toggle nav
Login
Sign on to Online Banking
---
Personal and Small Business:
---
Personal and Small Business:
---
Corporate and Institutional:
Technology Finance and Advisory Solutions
Delivering a comprehensive range of financing options that fit the needs of Technology clients
Let's Talk

Have questions? Let us get in touch with you.

Stay Informed
Sign up to receive periodic updates.
PNC's industry expertise in Technology supports publicly traded, private equity owned and privately held companies across the country. Our commitment to providing our clients and prospects with senior-level attention, significant capital commitments and proactive advisory solutions has resulted in leadership positions across the bank's Technology customer base.
$19 billion+
in capital committed
Financing, Banking & Advisory Solutions
Traditional Banking
Cash flow and asset-based loans
Syndicated loans
Receivables securitization
Letters of credit
Equipment finance
Advisory Services
Harris Williams, an investment bank that specializes in M&A advisory services, advises leading private and public technology companies, entrepreneurs, venture capital firms and private equity firms through its Technology, Media & Telecom (TMT) Group in the U.S. and Europe.

Solebury Capital is a leading independent capital markets advisory firm bringing deep product expertise, market knowledge and unbiased advice to the issuer's side of the table. The company has provided capital markets advisory services to a number of technology companies going through high-profile IPOs, including Paycom (PAYC), Snapchat (SNAP), Ceridian (CDAY) and Farfetch (FTCH).

Solebury Trout provides investor relations, corporate communications and market access to private and public companies across industry sectors. The firm counts a number of leading technology names as clients, including companies that have conducted recent, high-profile IPOs.
In addition, PNC provides banking solutions including treasury management, interest rate and currency risk management, wealth management and institutional asset management.
Industry Expertise
We have extensive knowledge and experience in the following sub-sectors:
FinTech
Data analytics
IT services and consulting
Technology hardware manufacturing
Technology hardware distribution
Data centers and cloud services
Internet services
Software and SaaS
Telecommunications equipment and services
Semiconductors and semiconductor machinery and equipment
Find out how our expertise in Technology can help move your business forward.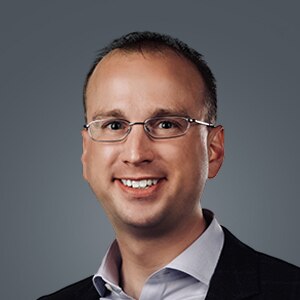 Matthew Embacher
Managing Director, Technology Sector,
Corporate Banking