Toggle nav
Login
Sign on to Online Banking
---
Personal and Small Business:
---
Personal and Small Business:
---
Corporate and Institutional:
Committed to Private Equity
Delivering confidence of execution in a Senior Secured Financing relationship
We support value creation through the life of your investment, the business cycles, and beyond.
Why PNC for Private Equity?  
More than 750 Private Equity Firms count on the consistency, expertise and experience of PNC Business Credit for creative, flexible capital to support their long-term investment approach.
---
Expertise
In countless unique business situations, our team has been able to solve complex situations by listening and going beyond the numbers to build capital solutions that may require less equity and lead to a better return. We are the dealmakers and have more than 500 dedicated professionals exercising local decision making across the U.S., Canada and the UK managing more than $45+ billion in commitments — and growing.
Experience
For more than 20 years, throughout the business cycles and across a wide variety of industries and business situations, PNC Business Credit has been a reliable source of capital. With more than 500+ deals in the last 3 years, hundreds of private equity relationships and capital solutions that reach beyond the ordinary, your firm can count on us to get the deal done.
Confidence of Execution
To us, the phrase "Done Deal" identifies who we are because we do what we say we are going to do — every time. To ensure your acquisition closes on time. To ensure the recapitalization positions the company for an improved financial position. To facilitate the new product or geographic expansion. To power the turnaround that aligns with your firm's vision and investment objectives.
Taking the Long View
Among your portfolio investments, issues will arise and the market will force change in unexpected ways. In these circumstances, PNC Business Credit capital solutions are often structured to "move with the company" — allowing a more flexible and less restrictive lending relationship. A relationship that can work through complexities with creativity and a relentless client focus that takes a longer view.
We Get the Deal Done
At PNC Business Credit and Steel City Capital Funding, "Done Deal" is not a tagline. It's who we are.
Consistent, creative, reliable capital in all phases of the business cycle delivered by leading dealmakers who are experts in their field. With us, it's more than confidence of execution. It's a done deal.
---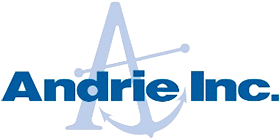 a portfolio company of
Auxo Investment Partners
$40,000,000
Revolving Line of Credit
Marine Transportation Solutions Provider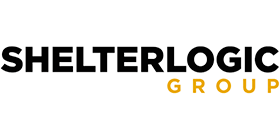 a portfolio company of
Webster Capital
$70,000,000
Revolving Line of Credit
Outdoor Products
Manufacturer & Marketer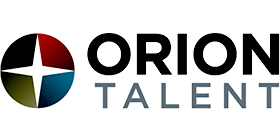 a portfolio company of
L2 Capital Partners and Lakewood Capital
Undisclosed
Revolving Line of Credit & Term Loan
Military Hiring, RPO & Skilled Talent Acquisition
More than 50%
Of Annual Deal Volume is with Private Equity Sponsored Relationships
500+ Deals
In the Last 3 Years
750+
Private Equity Relationships

Important Legal Disclosures & Information
PNC is a registered mark of The PNC Financial Services Group, Inc. ("PNC"). PNC Business Credit is a senior secured lending division of PNC Bank, National Association ("PNC Bank") and its subsidiaries, and is part of PNC. In Canada, the Canadian federally regulated branch of PNC Bank, PNC Bank Canada Branch provides various bank products and services. Deposits with PNC Bank Canada Branch are not insured by The Canada Deposit Insurance Corporation. In the UK, lending products are provided by PNC Financial Services UK Ltd., which is an indirect wholly-owned subsidiary of PNC Bank. Lending and leasing products and services, as well as certain other banking products and services, require credit approval.
*A portion of the funding provided by Steel City Capital Funding, a division of PNC Bank. Steel City Capital Funding provides Cash flow-based senior debt, junior secured, and second lien loans for sponsored and non-sponsored transactions.