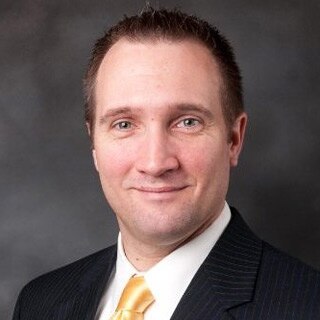 In addition, PNC was honored to once again host healthcare executives from leading providers and payers at the PNC Healthcare Symposium in March. The event focused on the reality of disruption and its impact on a changing business model with extensive peer-to-peer dialogue.
We would welcome the opportunity to discuss your thoughts, ideas, and feedback to the topics addressed in this issue. Should you have any questions or comments, please feel free to reach out to your Healthcare Relationship Manager or me directly at brian.r.kelly@pnc.com.
On behalf of everyone on the PNC Healthcare team, we sincerely appreciate your relationship and your continued interest in PNC's perspective.
Healthcare Symposium Spotlights Leading-edge Change
PNC's 2018 Healthcare Symposium created a unique forum for healthcare executive-level discussions on key industry trends and challenges. Extensive peer-to-peer conversations included:
Placing the patient at the center of a healthcare company's operating model
The role of emerging technologies in disrupting the industry
Competition for "first dollar" access points
How integration and consolidation drive change
Capital Markets Update
Healthcare municipal issuance through May 2018 is down approximately 23% versus the same period last year. Lighter issuance is most likely the result of the acceleration of intended 2018 bond issues into late 2017 in light of proposed tax reform and the elimination of advance refundings in 2018.
---
Employers Step up Their Commitment to Healthcare

Get the results of our quantitative study of employer executives which is supplemented by insights and verbatim comments from qualitative research. It covers the shape of employer-sponsored health plans, the greatest healthcare challenges facing employers, combating rising costs and coping with ACA uncertainty.
---
An Alternative to Taxable Advance Refunding Plans
The Tax Cuts and Jobs Act [1] prohibits advance refunding of tax-exempt bonds with tax-exempt debt, effective January 1, 2018. While the Act limits a borrower's advance refunding capabilities to taxable financing, other opportunities to monetize savings may be realized using a forward refunding.
Past Issues - eNews Archive

Important Information & Disclosures
PNC Healthcare Matters Newsletter is for informational purposes only. No part of this document may be reproduced in any manner without the prior written permission of PNCCM. Under no circumstances should it be used or considered as an offer to sell, or a solicitation of an offer to buy, any of the securities or other instruments mentioned in it. The information contained herein is based on information PNCCM believes to be reliable and accurate, however, no representation is being made that this document is accurate or complete and it should not be relied upon as such. Neither PNCCM nor its affiliates make any guaranty or warranty as to the accuracy or completeness of the data set forth herein. Opinions expressed herein are subject to change without notice. The securities or other instruments mentioned in this document may not be eligible for sale in some states or countries, or suitable for all types of investors; and their value and returns may fluctuate and/or be adversely affected by changes in exchange rates, interest rates, or other factors.