Toggle nav
Login
Sign on to Online Banking
---
Personal and Small Business:
---
Personal and Small Business:
---
Corporate and Institutional:
Clover® Security Plus
Help protect card holder data

Now you can help protect payment data when a card is swiped, and enjoy a heightened level of security for your customers and your company.
Studies show that more than 60% of all cyber attacks target small to medium-sized businesses.[1] The costs of investigation, potential fines and remediation can impact a company's bottom line and its reputation. By combining Clover's point-of-sale data protection with encryption and tokenization technology from TransArmor Data Protection, Clover Security Plus delivers a simple and affordable end-to-end solution to enhance your customer card data safety and your peace of mind.
*This Clover Security Plus video was created and provided by First Data and was prepared for general information purposes only. Any information displayed within this video does not constitute the advice of or an offer or solicitation of an product by PNC Merchant Services. Additional software may be required.
TransArmor Data Protection: Encryption technology designed to conceal data, and tokenization technology for security when a card is swiped
PCI Rapid Comply®: Helps make it simple to adhere to the latest security standards through a self-guided online questionnaire

Liability Waiver: Up to $100,000 per location (up to five locations) in the event of a data breach[2]

Security Score: Quickly and easily access security data and identify opportunities to reduce your risk

POS Software Monitor: Downloadable software that helps protect your POS system including virus protection

Exceptional Support: 24/7/365 access to dedicated experts for questions and help with registration

One Low Monthly Price: Covers all transactions for up to five IP addresses
PNC Merchant Services® is available to help you with Payment Card Industry Data Security Standard (PCI DSS) security questions at 1-888-235-6959.
Find the Clover product to fit your business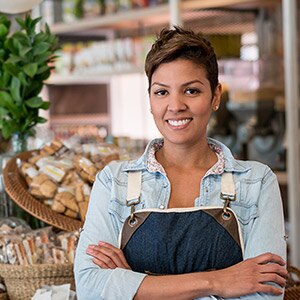 At the Counter
Make the counter your command center with next-generation point-of-sale technology.
Learn More »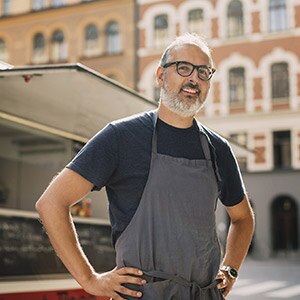 On the Go
Enjoy the ultimate in mobile convenience.
Learn More »


---
Get Started
Enrollment:

Please call 1-888-235-6959 to enroll in Clover Security Plus.

Once enrolled in Clover Security Plus with PNC Merchant Services, you can register your account within the portal at pnc.cloversecurity.com. You can then begin using the solution right away starting with the PCI Rapid Comply Wizard.

---
Important Legal Disclosures & Information
Symantec, 2016 Internet Security Threat Report (ISTR). https://www.symantec.com/content/dam/symantec/docs/reports/istr-21-2016-en.pdf

Certain exclusions apply. The liability waiver excludes any breach prior to properly downloading and installing the Clover Security Plus coverage. Please refer to the enclosed terms and conditions.
The Clover® name and logo are owned by Clover Network, Inc., a wholly owned subsidiary of First Data Corporation, and are registered or used in the U.S. and many foreign countries.
TransArmor is a registered trademark of the First Data Corporation in the United States and other countries.
All other trademarks, service marks and trade names referenced in this material are the property of their respective owners.
Merchant Services are provided by PNC Merchant Services Company and are subject to credit approval. PNC Merchant Services is a registered trademark of The PNC Financial Services Group, Inc.
Customers must establish a new PNC Merchant Services account with an initial term of three years or longer. An early termination fee will not be applied if you close this account prior to the end of the term. If you have leased Clover or other equipment, this is a separate agreement and is noncancellable. Please refer to your lease agreement for details. Purchased Clover or other equipment is nonreturnable. A separate agreement for Clover Check Acceptance may also have been signed. Please refer to your Clover Check Acceptance agreement for termination policy.
Banking products and services and bank deposit products are provided by PNC Bank, National Association (N.A.), a wholly-owned subsidiary of The PNC Financial Services Group, Inc. and Member FDIC.