The PNC Advantage for Manufacturers
Your cash flow cycle can be inconsistent and unpredictable as manufacturers. We realize the importance of cash availability to your business, and want to position you for success.
Contact Us

Let's talk about the cash flow solutions that work best for your business.
Manufacturers Have Multi-Faceted Banking Needs
PNC realizes there are a number of factors impacting your company's cash flow such as inventory, equipment purchases and collection of payment from your customers. A custom banking approach is necessary to keep your cash flow consistent and predictable through market peaks and troughs - the type of specialized approach you receive with the PNC Advantage for Manufacturers. Whether you're a start-up or a thriving small business, PNC has the products, services and expertise to help you achieve your goals.
Work with Bankers that Understand Manufacturing
As an industry leader with extensive experience in the manufacturing industry, we understand the challenges you face, and the market trends that impact your business. Our business bankers are well informed of the issues critical to your operation's success. In fact, we work with many state-based associations to learn about the issues affecting manufacturers.
Improve and Regulate Your Cash Flow
Your cash flow cycle can be inconsistent and unpredictable as manufacturers. We realize the importance of cash availability to your business, and want to position you for success. Whether you plan to expand your business through acquisitions and mergers, or simply grow your bottom line, we provide an array of cash flow solutions for Manufacturers. PNC's Cash Flow Optimized can help you accelerate the collection of receivables, invest your excess cash effectively, and improve the ways you make payments. We also offer online reporting and tools for easy, day or night account analysis.
Start with the Right Business Checking Account
We know that key factors, like inventory, equipment purchasing and asset management impact your cash flow. That's why PNC offers business checking accounts for manufacturers with features to meet your cash flow demands.

Talk to us about your manufacturing operation, where you want it to go, and how we can help you get it there. Your PNC Business Banker will identify key components of your business' operating cycle, and help you select the options best suited for your needs.
Contact Information
We're available to discuss opportunities and answer your questions:
Monday through Friday
7:00 a.m. to 10:00 p.m. ET
Saturday and Sunday
8:00 a.m. to 5:00 p.m. ET
Visit Us
Tools and Resources

Featured Webinars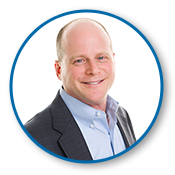 Increase Your Cash Flow in Two Years
How Smart Business Owners Will Double Their Cash Through 2019
Guest Speaker: Gene Marks, Nationally Recognized Management Expert
Hear Gene Marks, whose The Washington Post, Forbes, Inc. Magazine and The Huffington Post columns on management are read weekly by hundreds of thousands of owners of small and medium-sized businesses across the country. Gene's columns, presentations and frequent appearances on Fox Business, Fox News, MSNBC and CNBC are thought-provoking and entertaining.
---
Podcasts
When is a Third-Party Logistics Provider the Right Choice?
Duration: 0:5:13
The rise of third-party logistics companies, known as 3PLs, provides new options to reduce costs in supply chain operations. They can help you handle the physical and IT aspects of logistics and save you time and money. This podcast explores specific ways they can achieve these goals and gives insights about how to find and partner with quality 3PLs.
---
Improve Communication Skills
Duration: 0:4:01
Four manufacturing experts share their experiences developing good communications skills over a lifetime. From listening intentionally to working hard to establish face-to-face meetings, ideas for honing communication skills can lead to greater success.
How 3-D Printing Is Disrupting Supply Chains
Duration: 0:4:40
As 3-D printing has matured into a more versatile and capable technology since its beginnings in the 1980s, it is transforming relationships between customers and suppliers. To keep up with such dramatic changes, suppliers need to use 3-D printing to their own advantage.
White Papers
How to Drive Immediate Supply Chain Savings for Bottom-Line Value and Competitive Advantage
Insights for manufacturers that want to control "costs-to-serve" – guaranteeing survival, and revival, through a global recession.
How Expanding into New Products, Markets and Regions Can Build Sales and Business Longevity
How different types of diversification, based on listening to customer needs, can drive a successful strategy.
How to Manage a Successful Lean Program that Creates Customer Value and Drives Business Growth
Guidance on how companies can improve efficiencies and yield greater financial results through lean operations.
Associated Products & Services