Proud to Support Your Veteran-Owned Business
We salute you for everything you've done and continue to do.
Now it's our turn to be of service to you as you build, maintain or grow a successful Veteran-Owned Small Business.
Special Lending Rate Only for Veterans
Let's Talk about Your Business Lending Needs
PNC is proud to support veteran-owned businesses
PNC Bank is committed to helping small businesses like yours by providing the tools and resources they need to grow.
Take a Look Inside our Free Veteran Business Kit

We're providing this informational kit of the 5 articles below to help you:
Explore lending options for Veteran-Owned Small Businesses
Position your business to earn public and private sector contracts
Get your finances organized
Implement best practices that can help your business perform to its fullest potential.

Get leadership tips from retired Army officer Mike Durant, president and CEO of aircraft engineering and services company Pinnacle Solutions.
Each of these online articles in our veterans kit is available for download or print as an individual pdf so you can save the article(s) most useful to you. Or, get a copy of all of them in one combined pdf by downloading the complete kit below.

Download Complete Kit
Financial Checklists for Veteran-Owned Businesses
You've sacrificed so much serving your country – and now you're ready to get home and start back to work. But where do you start? The checklists inside will help you transition right back into working for yourself, help you manage your business, and provide guidance on how to grow.
Read more »

6 Keys to Starting & Maintaining a Business that Thrives

Mike Durant is a retired Chief Warrant Officer 4, Black Hawk helicopter Master Aviator and recipient of the Distinguished Service Medal, Bronze Star with Valor, Purple Heart and POW Medal. He is also a past recipient of the National Veteran-Owned Business Association's Vetrepreneur of the Year award. Mike offers his insights to help other veteran small business owners understand the key tactics for building a successful enterprise.
Read more »
Help Your Business Perform to its Fullest Potential
In this second installment from Mike Durant, he says there are six main reasons U.S. Special Operations are usually successful – and they also happen to be the building blocks for successful small businesses, too.
Read more »
5 Steps to Financing Your Next Journey
You're ready to open a small business, or grow the one you already have. This great opportunity takes patience, perseverance, and some extra cash. Follow the steps detailed in this article to improve your odds of getting the financing you need – and accessing resources that will help you plan for the future.
Read more »
3 Steps to Winning Public and Private Sector Contracts
Now more than ever, U.S. companies are motivated to work with a diverse range of suppliers, including veterans. While there are many factors that go into being evaluated for public and private sector contracts, here are three moves you can make right now to position yourself for new business.
Read more »
---
0.50% off the current interest rate
on all new PNC business loans and lines of credit[1]
Loan amounts from $20,000 up to $3,000,000[2]
($100,000 maximum for PNC Choice Credit Term Loans or Choice Line of Credit; $350,000 maximum for SBA Express Loans or Lines of Credit; and $500,000 for SBA Export Express Loans or Lines of Credit)
Apply online or in a PNC branch.
When you talk with a business banker about your loan, identify yourself as a veteran, and ask for promo code 117.
Get Help Solving Your Business Challenges
Cash flow is the lifeblood of your business, and we want you to make the most of it with unique and comprehensive cash flow management solutions like Cash Flow Insight℠ to help you get cash in faster, stay on top of payables and sync with your accounting software — automatically updating an overall view of your cash flow, so you can see where you are today and plan for your future with peace of mind.
Have a Personalized Cash Flow Conversation with a PNC Business Banker »
Ready to Help You & Your Family Meet Your Financial Goals
We work hard to make banking and investing easy, to help customers achieve financial well-being. We believe our core values, including Respect, Integrity and Diversity, our customer-first approach, and our breadth of products, services and insight speak to the unique financial needs of service members and their families. You will experience this through online and mobile solutions, a dedicated operations center, and our branch locations.
---
Resources for Veteran-Owned Businesses
Small Business Administration (SBA) Loans for Veterans
The U.S. Small Business Administration has authorized fee relief to help support veterans and eligible members of the military community establish or expand a business.
The SBA has eliminated the upfront SBA guaranty fee on SBA Express Loans to veterans and those who qualify as a veteran* in the military community. For all SBA Express loans to qualified veteran-owned businesses, the upfront guaranty fee will be 0% up to the maximum loan amount of $350,000.
*To qualify, the business must be 51% or more owned and controlled by an individual(s) in one or more of the following groups: Veterans (other than dishonorably discharged), Service-Disabled Veterans, Active Duty Military service member participating in the military's Transition Assistance Program (TAP), Reservists and National Guard Members, Current spouses of any of the previously listed and widowed spouses of a service member or veteran who died during service or of a service-connected disability.
---
Discover how our SBA Finance Group could work with your business.
Call Us at 1-877-BUS-BNKG (1-877-287-2654)
Learn more about PNC SBA loans at pnc.com/sba »
Get More Veteran-Owned Business Resources for starting, growing and running your business from the SBA.gov website.
Solutions for Your Business Challenges
Gain Insights into Business Cash Flow Challenges and Solutions

Disabled Veterans Leading Successful Ventures
One career option that has proven popular with veterans in general, and disabled service members in particular, is entrepreneurship.
Read more »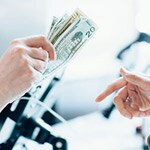 Strategies for Collecting on Time and in Full
Reducing the time you wait for payments reduces need to borrow money and pay interest. And collecting on an invoice that you were prepared to write off is almost like finding money.
Read more »
PNC Point of View
Resources, Perspectives and Insights from PNC
Find out more about PNC's experts, values and priorities through interesting stories on timely and relevant topics such as finance and the economy, community involvement and banking innovation.
Veterans share insight into how military training and skills can help to successfully launch a small business.

Veterans have unique skills that allow them to launch and run successful businesses. These veterans teamed up with PNC and took advantage of veteran programs for small businesses.

Read more »
---
Guardian Angels Medical Service Dogs (GAMSD) pairs veterans with service dogs.

Medical service dogs bring curative powers to veterans suffering from PTSD, traumatic brain injury, seizure disorders, mobility issues and more. It is an experience felt by many veterans who faced unimaginable circumstances while on active duty.
Read more »
---
Three military veterans left the U.S. Army to start a craft brewery.

In 2014, three soldiers made a pact to leave the U.S. Army and set up the Southern Pines Brewing Co. in a village that once served as a health resort for weary travelers. Today the thriving brewery is a success, but at times it looked like the dream would stay just that – a dream.
Read more »
---
How a veteran and his wife built a daycare business from the ground up

A U.S. Army veteran thought he was going to retire from the military and work in the medical field. But when he and his wife couldn't find a quality childcare program, their home-based business turned into a six-location operation with over 660 children enrolled.
Read more »
---
Focus and adaptability are among the values veterans bring to the workforce

It's almost cliché that military veterans' discipline, teamwork and leadership skills make them good hires for an organization. But desirable as those traits are, hiring managers sometimes overlook their value to focus on experience or specific training for the job opening.

Read more »
---
Supplier Diversity at PNC
About Our Supplier Diversity Program
PNC's Supplier Diversity Program seeks to develop relationships with business enterprises that are at least 51% owned, operated and controlled by minorities, women, Lesbian, Gay, Bisexual and Transgender, veterans, service disabled veterans, people with disabilities as well as small and disadvantaged business enterprises.

"At PNC, we concentrate our efforts on the intentional inclusion of diverse-owned business enterprises within our supplier sourcing processes. Our supplier diversity program helps us to remain competitive in the marketplace."

Maureen B. Seskey
Director, Supplier Diversity & Sourcing Operations

We want to work with more businesses like yours. As a program participant, you will:
Be included in our supplier database: The PNC Supplier Diversity Team uses the supplier database to find the goods and services we need.
Be the first to know about sourcing opportunities at PNC: when there are any sourcing events that are relevant to your company's profile, we will reach out to you for next steps
Have access to consultancy and support from the PNC Supplier Diversity team
Webcast: Insights for Better Business Management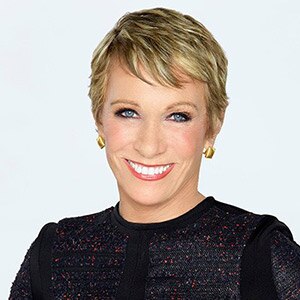 Watch our two free & educational video webcasts presented by Barbara Corcoran as part of our support of Small Business Month.
How to Pitch Your Business
Barbara's Success Story
Barbara Corcoran is the Founder of Corcoran Group and the Chairman of Barbara Corcoran, Inc. Her credentials include straight D's in high school and college and twenty jobs by the time she turned twenty-three. Over the next twenty-five years, she'd parlay a $1,000 loan from her boyfriend into a five-billion-dollar real estate business and one of the largest and best-known brands in the business.
Barbara is the real estate contributor for NBC's TODAY Show where she comments weekly on trends in the real estate market, and is an investor/shark on ABC's reality hit "Shark Tank".
As a speaker, Ms. Corcoran brings her frontline experience and infectious energy to each person in the audience. Motivational, inspirational, and sometimes outrageous, her tell-it-like-it-is attitude is a refreshing approach to success.
Achievement Sessions for Military Families
We want you to have the knowledge and confidence to manage your money. That's why we created PNC Achievement Sessions — a series of practical sessions taught by real-world experts on financial topics that matter to you, including issues unique to those who have been in military service.
Our Military Retirement Dream: Young, Fabulous, and Semi-Retired at Age 42
Not sure where to start or what to do? You're not alone.
Read Article »
5 Steps to Funding Your Business
Securing the funding your business needs is one of the most important roles of an entrepreneur.
Watch Video »
Finding a Home That Fits Your Family
Do you need to find a home that fits your family better? Learn how planning ahead can help make it happen.
Watch Video »
---
Contact Us About PNC's Special Lending Offer for Veterans
Let's talk about what your plans and needs are. Visit a local PNC Bank branch, or submit our Contact Form and we'll get in touch with you.

Associated Products & Services
Important Legal Disclosures and Information
All loans and lines of credit are subject to credit approval. Requires automatic deduction from a PNC business checking account. Offers may be extended, modified or discontinued at any time without notice.

Available for: Commercial Real Estate Purchase or Renovations; Leasehold Improvements; Business Expansion, Acquisition, Start-up, Partner-Buyout; Franchise Financing; Equipment or Inventory; Working Capital

To qualify for this offer, the business applicant must be at least 51% owned and controlled by an individual or individuals in one of the following groups: Veterans (other than dishonorably discharged); Service-Disabled Veterans; Active-duty military participating in the Transition Assistance Program (TAP); Reservists and National Guard members; Current spouse of any Veteran; Active Duty service member, or any Reservist or National Guard member; Widowed spouses of service members or veterans who died during service or as a result of service-related disabilities; all as evidenced by documentation acceptable to PNC Bank, National Association, in its discretion. Promo Code 117

A preferred interest rate that is 0.50% lower than our standard interest rates available on business term loans and lines of credit. Your actual rate will be based on a review of your credit application, the loan product you select and the loan amount, and will be set at time of approval. Other fees may apply. Offer not to be combined with other offers. Offer not available to tax free or tax reduced entities. Promo Code 117

$10,000 minimum loan amount in geographic locations deemed Low-to-Moderate Income.
Cash Flow Insight is a service mark of The PNC Financial Services Group, Inc.
Bank deposit, treasury management, and lending products and services are provided by PNC Bank, National Association, a wholly owned subsidiary of PNC and Member FDIC. PNC Bank is a registered mark of The PNC Financial Services Group, Inc.
The seminar and/or webinar and materials that you will view were prepared for general information purposes only by the speaker and are not intended as legal, tax or accounting advice or as recommendations to engage in any specific transaction, including with respect to any securities of PNC, and do not purport to be comprehensive. Under no circumstances should any information contained in the presentation, the webinar, or the materials presented be used or considered as an offer or commitment, or a solicitation of an offer or commitment, to participate in any particular transaction or strategy. Any reliance upon any such information is solely and exclusively at your own risk. Please consult your own counsel, accountant or other advisor regarding your specific situation. Neither PNC Bank nor any other subsidiary of The PNC Financial Services Group, Inc. will be responsible for any consequences of reliance upon any opinion or statement contained here, or any omission. The opinions expressed in these materials or videos are not necessarily the opinions of PNC Bank or any of its affiliates, directors, officers or employees.