Starting Your Business
Solutions, Insights & Resources
Explore our useful tips, tools and calculators to help get your small business off the ground.
Apply at a Branch
Apply for a business checking account.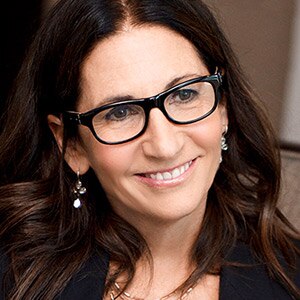 PNC Celebrates Small Business Month with this Exclusive Webcast
How a Makeup Artist Built an Empire
Bobbi Brown, best-selling author, sought-after speaker, and serial entrepreneur shares her business experiences and insights during this exclusive webcast.
If you missed the webinar, or would like to see it again...
Whether you are a small business owner, manage a side business for extra income, or are just looking for inspiration, you'll want to learn from this special webcast intended for business owners of all types.
Learn from her Webcast
From business checking and credit cards to preparing your business to accept all types of payment transactions, PNC has the financial products and services to help your small business succeed.
Business Checking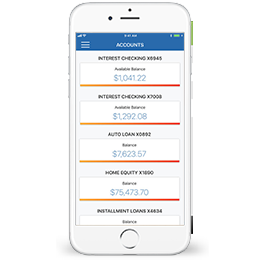 Cash Flow Insight℠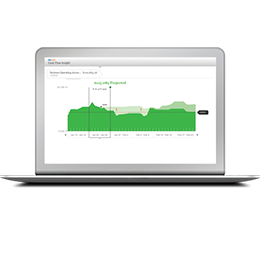 PNC Cash Rewards® Visa Signature®
Business Credit Card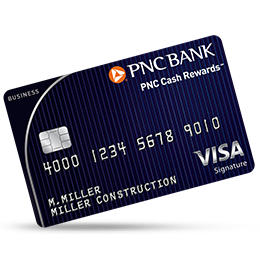 Purchasing power for your business. Automatically earn 1.5% cash back on net purchases and enjoy no limits on the amount of cash back you can earn.
Learn More »
View All Business Credit Cards »
Payment Processing Solutions: Introducing Clover Flex®, The Portable, Powerful POS System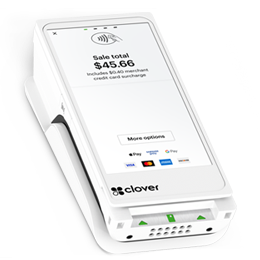 Same payment capabilities & security as a larger Clover device, bundled in an ultra-portable hardware package. At the counter, in line, on the shop floor or on the go, delivers ultimate wireless convenience for your payment & POS needs.
Learn More »
View All Clover POS Solutions »

Starting a business is a big decision and sometimes can become overwhelming. Our insights and tips can help you get some answers and guidance through the process.

Finance 101
Get Smart About These Money Concepts to Keep the Cash Flowing
You don't have to be a financial whiz to start your own business, but understanding the basics can mean the difference between collecting lots of cash or dealing with a financial crash. Ace these four accounting concepts and you'll be well on your way to financial stability.

Bank, Family or Savings Account

Who's the Right Lender for You?
According to the U.S. Census Bureau, there are nearly 28 million small businesses in the country – and together they all have a major impact on the health of our economy. In fact, there are more small businesses than medium and large ones. That's a big deal! Even the smallest businesses need money to get started. So where do you start?

Keeping Business and Personal Finances Separate

3 Reasons to Keep Business & Personal Finances Separate
Being your own boss blurs the lines between work and personal life. But when it comes to finances, setting clear boundaries puts you in greater control – and simply makes life easier. Still not convinced? Consider these three main advantages to keeping business and personal finances separate. Then, quickly get yourself to the bank to set it all up.

10 Myths about Starting a Business that You Probably Believe
Over the years, you've probably heard business facts tossed around in casual conversations and board meetings. But a lot of what you think you know about starting a business might be untrue — especially pertaining to your finances.

5 Steps to Funding Your Business
Achievement Sessions, Brought to you by PNC Business Banking
Securing the funding your business needs is one of the most important roles of an entrepreneur. Knowing the key steps to take can get you closer to success.
Barbara Corcoran's Advice for an 82-Year-Old First-Time Entrepreneur
In October, 2018, PNC sent an unlikely entrepreneur to New York City for a one-on-one consultation with Barbara Corcoran.

What Every Entrepreneur Needs to do Before Their Business Opens
Want your business to be a personal and professional success? PNC professionals outline the things you should do before your business even opens its doors.
Calculate: How Much Do I Need to Start My Business?
Calculate: Should I Buy or Lease Equipment?
Calculate: How Long Will It Take to Repay My Loan?
New Business Checklist
Get ready for planning, financing and launching (or re-launching) your business.
TO DO

DESCRIPTION

WHO CAN HELP

Create a business plan, or review and update an existing one.
Whether your business is brand new, or you are returning to your business after a few years away, it's time to get that business plan updated. Make sure it includes new business goals, sales projections and current business costs.
Business Banker
Business Advisor
Set up legal entity and website.
Work with your business advisor to decide whether it makes sense to set your business up as a corporation or other legal entity.
Business Advisor
Attorney
Determine your financial needs.
Identify what you have and what you need to get started.
Business Banker
Accountant
Explore new business loan options.
Start or expand your business with loans guaranteed by the Small Business Administration.
Business Banker
SBA.gov.
Check on loan deferral or interest rate restructuring as necessary.
Make sure you're up-to-date on any previous loans.
Business Banker
Accountant
Review business credit report and/or your personal credit report.
Know where you stand both professionally and personally.

Business Credit Ratings:

Dunn and Bradstreet: dnb.com/

Personal Credit Score*:

AnnualCreditReport.com/.

*Some credit cards offer free credit reports as well. Check your credit card company's website to see if this service is available to you.
Webcasts: Barbara Corcoran - Pitching Your Business & Barbara's Success Story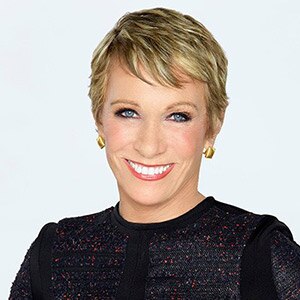 Watch our two free & educational video webcasts presented by Barbara Corcoran as part of our support of Small Business Month.
How to Pitch Your Business
Barbara's Success Story
Barbara Corcoran is the Founder of Corcoran Group and the Chairman of Barbara Corcoran, Inc. Her credentials include straight D's in high school and college and twenty jobs by the time she turned twenty-three. Over the next twenty-five years, she'd parlay a $1,000 loan from her boyfriend into a five-billion-dollar real estate business and one of the largest and best-known brands in the business.
Barbara is the real estate contributor for NBC's TODAY Show where she comments weekly on trends in the real estate market, and is an investor/shark on ABC's reality hit "Shark Tank".
As a speaker, Ms. Corcoran brings her frontline experience and infectious energy to each person in the audience. Motivational, inspirational, and sometimes outrageous, her tell-it-like-it-is attitude is a refreshing approach to success.
Frequently Asked Questions

What amount or percentage of my own personal finances should be invested in my business?
Initially, you should invest as much of your personal resources into your business as possible. At the minimum, it ensures that you remain in control of the vision and direction of your idea as opposed to investors that will come onboard. Additionally, your business typically can't borrow money unless you've shown your confidence in the project by personally investing at least 20 to 30 percent of your own funds. You need to use your money to attract more money. Not putting any skin in the game, will likely not encourage anyone else to.

What can I do to prove demand and cash flow before my business is open?
Sales that don't get tracked, don't exist. And, customers with no contact and demographic information captured are imaginary. To be successful in your venture, you must start out tracking the numbers upfront so that you can prove to yourself that the business is viable and also make a strong case to potential investors down the road that your idea is worthy of the risk. Start out by tracking sales over different time periods. What are your annual, quarterly, monthly, weekly and daily sales? The next metric to assess is your sales by product or service, so you can quantify exactly what's selling and get rid of what's not. Last, consider revenue per sale. What is the actual net profit for each individual unit per sale? Also, get in the habit of capturing as much data on your customers as possible. Saying you serve women is not enough. How old is the average woman you serve? Is she married or single? Does she have children? Where does she like to eat, shop or volunteer? The more intel you gather on your customers, the more you can prove that you understand their needs and equip yourself with the products and services to meet their demand.

What is a business plan and why do I need one?
Creating a working business plan is often a vital first step when searching for financing options. More than just drafting up a document, you need to create a working plan that can you can revisit and reevaluate, so that it evolves to mirror the business you want to create. The business plan should contain a forecast for your business with at least two scenarios: (1) how you expect your business to perform if you don't get any financing, and (2) how it will perform if you do. There are a lot of resources you can turn to for help on the plan, such as small-business resource centers at local universities, your community, or asking for help from trusted professionals or other small business owners.
What are some resources I can utilize to help me map out my working business plan?
How can I prove that I can generate a steady cash flow?
It's important to keep accurate and clear financial statements, bank statements and even tax returns! These types of documents are the things that can make or break potential business loans. It might make sense to engage an accountant or trusted financial advisor for help. Providing this type of documentation gives the potential financing entity a glimpse into your future cash flow to pay creditors, employees and, most importantly, them! If you plan on applying for funding within the next 24 months, you'll want to prove you can make the most money possible.
It's Easy to Get Started, Request Your Coupon
If you prefer to open your new checking account at a PNC branch, we'll email you an easy-to-use coupon to redeem when you go in.
Important Legal Disclosures & Information
The videos and materials that you will view were prepared for general information purposes only by the speaker and are not intended as legal, tax or accounting advice or as recommendations to engage in any specific transaction, including with respect to any securities of PNC, and do not purport to be comprehensive. Under no circumstances should any information contained in the presentation, the webinar, or the materials presented be used or considered as an offer or commitment, or a solicitation of an offer or commitment, to participate in any particular transaction or strategy. Any reliance upon any such information is solely and exclusively at your own risk. Please consult your own counsel, accountant or other advisor regarding your specific situation. Neither PNC Bank nor any other subsidiary of The PNC Financial Services Group, Inc. will be responsible for any consequences of reliance upon any opinion or statement contained here, or any omission. The opinions expressed in these materials or videos are not necessarily the opinions of PNC Bank or any of its affiliates, directors, officers or employees.
Cash Flow Insight is a service mark of The PNC Financial Services Group, Inc.
Banking and lending products and services and bank deposit products are provided by PNC Bank, National Association (N.A.), a wholly-owned subsidiary of The PNC Financial Services Group, Inc. and Member FDIC.
Visa Signature is a registered trademark of Visa International Service Association and used under license.
All loans and lines of credit subject to credit approval and require automatic payment deduction from a business checking account. Origination and annual fees may apply.