A "Smart" Day Every Day
PNC SmartAccess® Prepaid Visa®


Deposit money, make purchases, pay bills, get cash, budget and more.
How could a SmartAccess® card make a difference in your daily routine?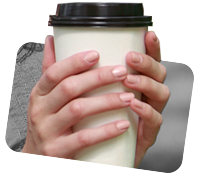 Mornings and Afternoons
The fast food place, the coffee shop, the convenience store ... many of these businesses take Visa cards. So use your SmartAccess card on your quick purchases, in-store or online. It's more convenient and safer than cash.
You may be concerned about security while shopping at retailers or online stores. So instead of using your checking account, use the SmartAccess card at your favorite stores, restaurants and websites.
Plus, if your card (or its number) is ever lost or stolen, your money will be replaced if you notify us promptly of the unauthorized use.[1]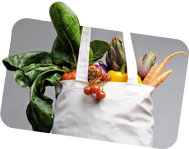 Evenings and Weekends
How much gasoline do you need this week? How many groceries do you need in your kitchen? How do you keep yourself from spending too much money? If you can develop a budget for your groceries, gasoline and other items you really use, then you can add money to your SmartAccess Card accordingly.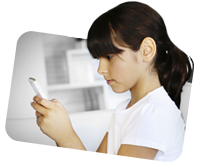 Put a Monthly Cap on the Kids' Apps
Do your recent transactions list a musical playlist you've never even heard? Are your kids building castles on your dime? Put a cap on your kids' music and app purchases by making SmartAccess the card they use to make app purchases. You'll keep smartphone surprises out of your bank statement. Also, set up text and/or email alerts[2] to keep you informed of all spending on the card.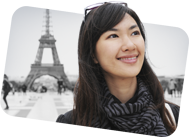 Stay in Touch with Family Year Round
Do you have a family member in college or graduate school? Add multiple SmartAccess cards to your account for students, military or anyone else out of town. With SmartAccess, you can boost a student's cash reserve during a semester in Europe or a summer of on-campus research. The account is yours — so when you make a deposit your far-away family can use it. There'll be no waiting for a wire transfer or mailed check.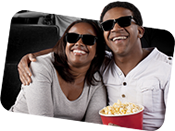 Be Ready for the Next Fun Occasion
Say it's the end of the day and you want to go to a movie. How do you know you've got enough left in your budget for tickets? Easy — you've got the PNC App.[3] It gives you a clear view of your card account right at your fingertips. So you'll be able to pay without being late for the show.
Interested in a PNC SmartAccess Prepaid Visa?
---
Find Out Where the Money Goes

Try this calculator to see how much money you should have ready for each of your expenses:
Spending Calculator
Important Legal Disclosures and Information
Please refer to the SmartAccess Terms and Conditions for full information.


Standard message and data rates may apply.

PNC does not charge a fee for the SmartAccess Mobile App. However, third party message and data rates may apply. These include fees your wireless carrier may charge you for data usage and text messaging services. Check with your wireless carrier for details regarding your specific wireless plan and any data usage or text messaging charges that may apply. Also, a supported mobile device is needed to use the SmartAccess Mobile App. Certain other restrictions apply. See the SmartAccess Mobile Service Terms and Conditions for details.
Apple, iPod, and iPad are trademarks of Apple Inc., registered in the U.S. and other countries. iPhone, Touch ID and Apple Pay are trademarks of Apple Inc. App Store is a service mark of Apple Inc.

Google Pay and Google Play™ store are trademarks of Google Inc.
PNC SmartAccess and SmartAccess are registered trademarks of The PNC Financial Services Group, Inc.
Visa is a registered trademark of Visa International Service Association and used under license.

Bank deposit products and services provided by PNC Bank, National Association. Member FDIC