PNC Wealth Insight®
A Unique Online Solution
Gain a clear view of your assets to help you and your advisor determine where you stand, what you have and where you're headed.
Let's Talk
For any questions or for help getting started with PNC Wealth Insight, contact us today.
Get Started

Complete our contact form and someone will be in touch within 24 hours.
Designed to help you make more informed investment decisions.
PNC Wealth Insight empowers you to make stronger connections with your PNC Wealth Management® team to have better conversations and make more informed financial decisions together. Combined with the guidance of your advisory team, PNC Wealth Insight offers you a differentiated experience through intelligent, distinct and simple capabilities.
As a PNC Wealth Insight client you can utilize time-saving capabilities by signing up for Online Statements and accessing your tax documents faster in one secure online location.

The PNC Wealth Insight Journey
Gain insight, stay in balance, plan ahead and track your investment goals online, anytime.
---
Getting Started
Achieving wealth is just the beginning of your journey – one that is met with the satisfaction of security, transparency, and experienced guidance. With PNC Wealth Insight, you and your Wealth Management advisors will have access to the same resources to work together on growing your assets.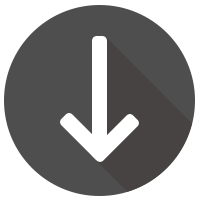 Making Financial Strides
As you gain insight, you begin to think more critically about your financial goals. The combined use of PNC Wealth Insight's capabilities and your professional advisory team creates a strong connection, and builds meaningful conversations around the question of "How am I doing?"
Knowing Your Goals
Allocation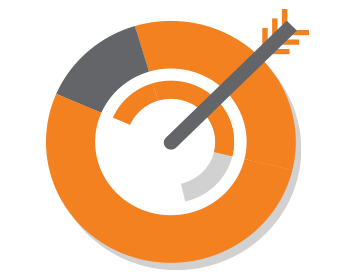 With Allocation, you'll be able to determine if your portfolio is in balance as market conditions change. You can quickly compare your current asset mix against your target, and even see the subclasses within your asset allocation. One click allows you to view your holdings by sector or get relevant details on a specific holding. This view represents your aggregate allocation across your accounts included in My PNC folio[1].
What does it allow you to do?
Explore your holdings in major asset classes across all accounts.
Reveals a deeper view of your diversification by showing your holdings in minor asset classes.
Determine if your current investment mix aligns with your goals, and if you need to discuss further with your PNC advisors.
Previous Feature: Online Trading | Next Feature: Performance
Comparing Your Accounts
Performance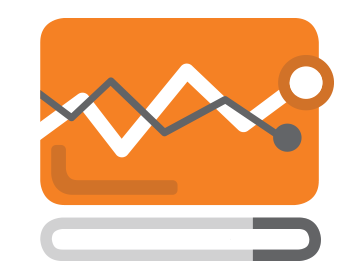 Account performance is a key factor in determining if your investments are (or aren't) reaching their full potential, and if any future adjustments need to be made. Need projections over a certain time frame? With Performance you now have the ability to see how your accounts have performed over a selected period of time—both in terms of account balance (in dollars) and rate of return (in percentile). This allows you to understand the factors that influence changes to account values and how accounts performed relative to any number of popular industry benchmarks1.
What does it allow you to do?
See progress over time with the use of different time frames, which can help distinguish between short-term swings and long-term trends.
Track performance against various market indices to compare against common market benchmarks.
Track your absolute value and develop a stronger understanding of what's influencing your balances.
Monitoring Movement
Transactions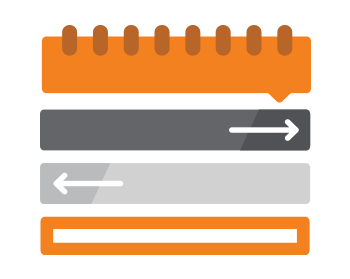 Stay informed about every investment move on your accounts. Transactions allows you to see all of the detailed activity on your accounts highlighted with My PNC folio. This tab also gives you quick access to detailed information for past and pending activity in your Wealth Management accounts. Powerful filtering and search tools help you locate the information you need quickly.
What does it allow you to do?
Access detailed information to reconcile your strategy or perform your own financial analysis.
See activity on a transaction-by-transaction basis.
Download and export your transaction data in common formats to conduct your own detailed, customized analysis.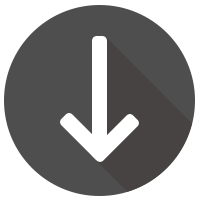 Optimizing Your Experience
Now that you have made substantial progress in your journey, it's time to truly maximize your financial well-being. Optimizing the tools PNC Wealth Insight has to offer allows your trusted team to preserve a legacy for generations to come. Retain your peace of mind and continue to focus on what you value most.
Looking Forward
Income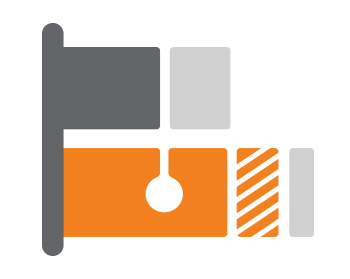 We understand the need to view a simple, yet visual representation of your realized investment income so that you can continue to achieve more. Need projections over a certain time frame? With this feature, you can view your income over the course of a calendar year, or on a month-to-month basis. Additionally, Income allows you to see how your investment income compares to any net contributions (monies added) or withdrawals (monies transferred out of the account) during the current calendar year[1].
What does it allow you to do?
See the income your holdings are generating and track it against your year-to-date withdrawals.
Project if your current allocation is likely to provide you with the income you'll need for the rest of the year.
See past and projected earnings.
Previous Feature: Transactions | Next Feature: Interested Party
Delegating Others to View Your Account
Interested Party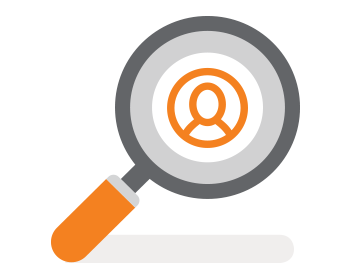 As a PNC Wealth Management customer, you also gain an extra level of account transparency. The Interested Party capability allows you to securely grant online access to your account information, investment advisory and trust statements using PNC Online Banking. While being a great tool for allowing account delegation from those you trust, it also provides yet another way to work together with your PNC Wealth Management team.
Previous Feature: Income | Next Feature: Account Consolidation
Convenient Accessibility
Account Consolidation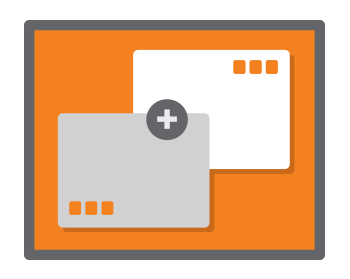 This feature enables you see other PNC accounts to which an account owner has given you Interested Party access that you can't see through your User ID and Password (e.g., your spouse's accounts or accounts set up through another tax ID). Consolidate qualifying accounts, while integrating all login credentials into one, convenient sign-on.
We're here to help.
As a Wealth Management client, you'll have access to a network of professionals with the specialized knowledge to help you meet your financial needs.
Relationship
Strategist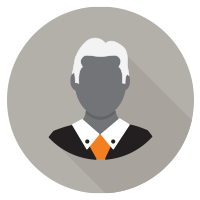 Coordinates services, including investment management, wealth planning, trust and fiduciary services, and private banking.
Wealth
Strategist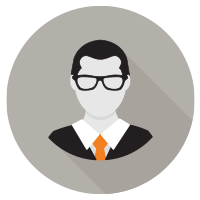 Provides advice on financial planning topics such as cash flow, retirement planning, insurance, as well as estate planning topics.
Investment
Advisor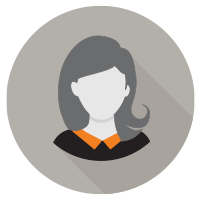 Helps you develop an investment strategy consistent with your goals, and then constructs and manages a portfolio of investments.
Fiduciary
Advisor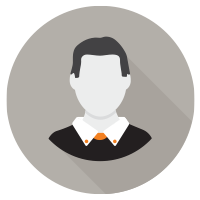 Carries out the directions in your investment agency agreement or trust documents, and will explain the use of trusts in estate planning, asset protection and charitable giving.
Banking
Advisor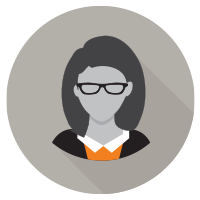 Provides you with the full range of PNC's banking services, including customized credit solutions, deposit services, home equity loans, mortgages, credit cards and online banking capabilities.
Among full-service businesses, PNC Wealth Management stands out for PNC Wealth Insight, which displays performance across multiple time frames and supports comparisons to benchmarks [that the client selects].
Bill Doyle | Must-Have Features For Client Sites Of Wealth Management Firms, Forrester Research, Inc., June 2013.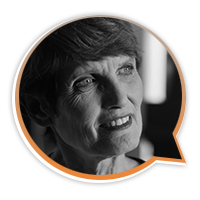 Seeing the Bigger Picture
Amy and Herb want to spend time with their grandchildren, not keeping track of their investments.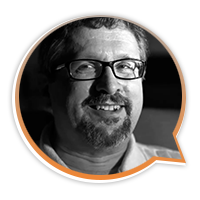 Digging Deeper
Sam takes an analytical approach to everything in his life—his work, his hobbies. Even his investments.
Get Started with PNC Wealth Insight
PNC Wealth Insight is offered as a service to PNC Wealth Management clients. Whether you're a current client and want to get started or want to learn more about wealth management from PNC, contact us to schedule a meeting at a location near you.
Complete the contact form below and someone will be in touch within 24 hours.
Associated Products & Services
Important Legal Disclosures & Information
PNC Wealth Insight® includes all PNC accounts of which our clients individually are the sole or joint owner, as well as other PNC accounts ("Non-Ownership Accounts") in which our clients have an interest (for example as a fiduciary, such as a trustee or executor, or beneficiary of a trust) or for which our clients have been authorized to see information.

Based upon our clients' PNC Online User ID, PNC Wealth Insight® may include information regarding one or more Non-Ownership Accounts. This means that the information available to them on the various PNC Wealth Insight® tabs reflects both assets of which they are a sole or joint owner and the assets of those Non-Ownership Accounts, where they may not directly own the trust or other account assets and may not be entitled to receive the income from the trust or other account. PNC Wealth Insight® helps to identify the Non-Ownership Accounts included in PNC Wealth Insight® by using the following account relationship icon: Future enhancements to PNC Wealth Insight® capabilities may separately identify Non-Ownership Account income or assets in order to refine the information we share with our clients.


Net Worth is provided for informational purposes only and is not to be relied upon by you or any third party to make financial or other decisions. Net Worth may include information on assets not held in a PNC account. PNC does not represent that the value of such assets is accurate or that you have any ownership interest or right to access such assets. PNC obtains information from third party sites once a day. Therefore, the information could be different than shown for your accounts on the third party site. Please refer to the User Agreement for more information.
The PNC Financial Services Group, Inc. ("PNC") uses the marketing name PNC Wealth Management® to provide investment and wealth management, fiduciary services, FDIC-insured banking products and services, and lending of funds through its subsidiary, PNC Bank, National Association ("PNC Bank"), which is a Member FDIC, and to provide specific fiduciary and agency services through its subsidiary, PNC Delaware Trust Company or PNC Ohio Trust Company. Securities products, brokerage services, and managed account advisory services are offered by PNC Investments LLC, a registered broker-dealer and a registered investment adviser and member of FINRA and SIPC. Insurance products may be provided through PNC Insurance Services, LLC, a licensed insurance agency affiliate of PNC, or through licensed insurance agencies that are not affiliated with PNC; in either case a licensed insurance affiliate may receive compensation if you choose to purchase insurance through these programs. A decision to purchase insurance will not affect the cost or availability of other products or services from PNC or its affiliates. PNC does not provide legal, tax, or accounting advice unless, with respect to tax advice, PNC Bank has entered into a written tax services agreement. PNC does not provide services in any jurisdiction in which it is not authorized to conduct business. PNC Bank is not registered as a municipal advisor under the Dodd-Frank Wall Street Reform and Consumer Protection Act ("Act"). Investment management and related products and services provided to a "municipal entity" or "obligated person" regarding "proceeds of municipal securities" (as such terms are defined in the Act) will be provided by PNC Capital Advisors, LLC, a wholly-owned subsidiary of PNC Bank and SEC registered investment adviser.
"PNC Wealth Management" is a registered trademark of The PNC Financial Services Group, Inc.
Investments: Not FDIC Insured. No Bank Guarantee. May Lose Value.
Insurance: Not FDIC Insured. No Bank or Federal Government Guarantee. Not a Deposit. May Lose Value.