Toggle nav
Login
Sign on to Online Banking
---
Personal and Small Business:
---
Personal and Small Business:
---
Corporate and Institutional:
The PNC Advantage for Attorneys
PNC understands the unique cash flow needs of Attorneys. That's why we developed PNC Advantage for Professional Services, a program that offers financial tools designed for your company, your employees, your clients and you.
Discover What PNC Can Do for Your Clients
At PNC, we know that attorneys have unique financial requirements that just can't be met by generic banking services.
Cash flow cycles can be inconsistent and unpredictable depending on the business climate. In addition, many firms need access to more specialized fund management options than what is typically offered in traditional accounts. PNC delivers a tailored mix of cash flow solutions designed for attorneys.
To make managing your business a little easier, PNC provides a full suite of banking solutions for legal firms, accountants and professional service providers.
Optimize Cash Flow
From handling daily transactions to investing for the future, PNC offers solutions for attorneys that provide a solid foundation for improving cash flow. Your PNC Business Banker can recommend a custom banking program to satisfy your requirements, including solutions to help you accelerate the collection of receivables, ensure access to credit, and improve the ways you make payments.
Understand, Project, Act
The health of your business depends on your ability to analyze performance and confidently make decisions that will help you achieve your goals. With Cash Flow InsightSM, you can visualize your cash flow week-to-week, month-to-month and even year-to-year with innovative views so you can see trends that may help with future projections. See how Cash Flow Insight works »
Challenges Legal Firms Face
PNC Bank's personal approach to banking starts with a complete understanding of the challenges facing legal firms. Our Business Bankers closely monitor market trends and work with legal professionals to stay abreast of industry needs. This understanding is what helps us design banking products that assist you in achieving short- and long-term goals. Perhaps you dream of owning your own office space. Maybe you want to build and retain a strong team of employees. We can help you do both with commercial real estate financing[1], employee financial services and a full suite of solutions to help optimize the cash flow of your business. Download Solutions Sheet. »

Understanding the Needs of You and Your Clients
PNC's Business Bankers have experience working with legal practices, and understand that your requirements extend well beyond checking and savings accounts. PNC uses its experience to develop specialized banking products that help you, your employees and your clients achieve short- and long-term goals. Whether you want to expand your business, attract and retain great employees with competitive benefits, or help clients secure the right financing, we have the tools to help you succeed. Learn what PNC has to offer your clients.

Start with the Right Business Checking Account
It's easy to get started. PNC offers business checking accounts with features for the needs of both the self-employed attorney and larger legal practices.
Specialized account options also include escrow account management services and free Interest on Lawyers Trust Account (IOLTA).
Contact Information
We're available to discuss opportunities and answer your questions:
Monday through Friday
7:00 a.m. to 10:00 p.m. ET
Saturday and Sunday
8:00 a.m. to 5:00 p.m. ET
Visit Us
Tools and Resources

Webinars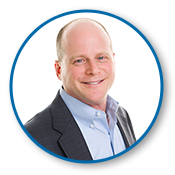 Increase Your Cash Flow in Two Years
How Smart Business Owners Will Double Their Cash Through 2019
Guest Speaker: Gene Marks, Nationally Recognized Management Expert
Hear Gene Marks, whose The Washington Post, Forbes, Inc. Magazine and The Huffington Post columns on management are read weekly by hundreds of thousands of owners of small and medium-sized businesses across the country. Gene's columns, presentations and frequent appearances on Fox Business, Fox News, MSNBC and CNBC are thought-provoking and entertaining.
---
Podcasts
Considering Future Leaders
Duration: 0:4:08
Professionals and partners who manage their own legal or accounting firms may eventually cede day-to-day management responsibilities as they grow their practices. But will they know who on their staff handle the managerial responsibility? This podcast will help listeners evaluate leadership potential in their ranks with four insightful questions.
---
Strategies For Smarter Teamwork
Duration: 0:4:14
Learn smart ways to improve the team dynamics in your accounting or legal firm. Strategies explored in this podcast include giving teams clear objectives; creating the right team size for the task; defining roles and responsibilities; giving every team member a voice; and using rewards as incentives.
Three Tips to Expand Your Reach
Duration: 0:4:14
No matter how skilled you are at developing clients in your area, you may get to a point when the local market simply isn't big enough to accommodate further growth. Fortunately, the online economy enables smaller firms to reach out to new customers in ways once open only to major companies. Here are a few tips to develop a strategy for extending your reach.
---
Browse All Podcasts »
White Papers
Starting and Operating a Successul Law Firm
Running a successful law firm has never been a simple proposition. Practice areas change focus or shift in importance to the firm's bottom line. Some clients are struggling to pay their bills — including attorney fees — while others are closing their doors entirely. Profitability suffers as a result.
Important Legal Disclosures and Information
All loans and lines of credit subject to credit approval and require automatic payment deduction from a business checking account. Origination and annual fees may apply.
Bank deposit products and services provided by PNC Bank, National Association. Member FDIC