Clover® Family of Devices
Requires a PNC Merchant Services Account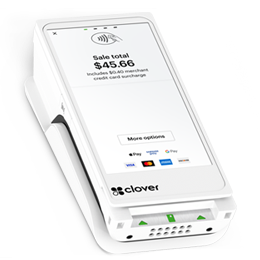 Clover® Flex - The Portable, Powerful Point-of-Sale System.
At the counter, in line, on the shop floor or on the go, the small and powerful Clover Flex delivers wireless convenience for payments processing and business management needs. All in the palm of your hand.
---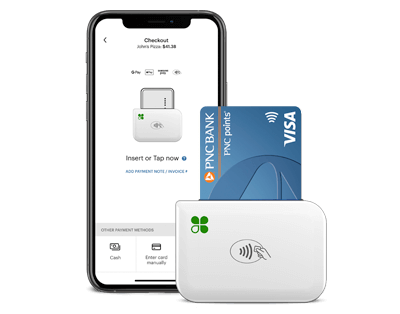 Clover® Go - Accept payments virtually anywhere business takes you.[5]
A sleek, compact, super light card reader and an app that packs a lot of processing power. Now you can accept credit and debit cards - including contactless and chip cards - right from your smartphone or tablet.
---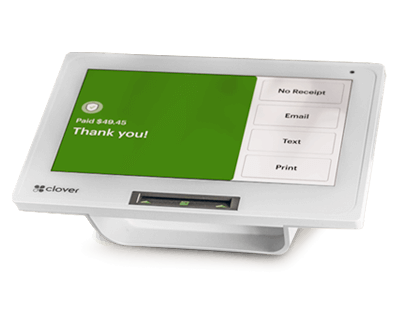 Clover® Mini - Big on features. Small on counters.
The point of sales payment device disguised as a tablet to help run your business. Clover Mini packs advanced technology - through pre-loaded third party apps[3], features to help with security[4], and tailored options to fit your needs - into one small, powerful package.
---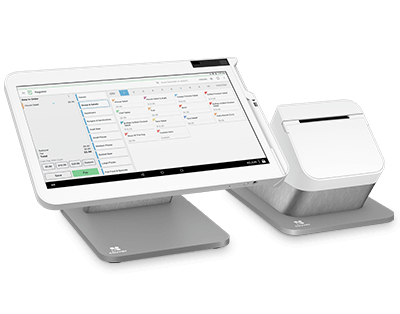 Clover® Station/Station Pro - The power to help run your business more efficiently.
Manage daily tasks, build stronger customer relationships and gain a clear view of operations using apps[3] that can help you work smarter - all with ease, simplicity and peace of mind.