Toggle nav
Login
Sign on to Online Banking
---
Personal and Small Business:
---
Personal and Small Business:
---
Corporate and Institutional: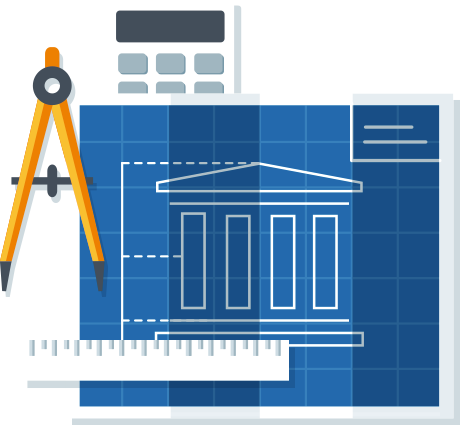 Building Your Financial Future From the Ground Up
At PNC Investments (PNCI), we're committed to your financial well-being. This means helping you understand what it is you wish to achieve financially, and providing the tools and guidance to help put your goals within reach.
But before you can construct a financial plan that's strong enough to support your goals - and flexible enough to weather periods of shaky market conditions - you first need a strong foundation. That's where a Financial Advisor enters the picture. A PNCI Financial Advisor will work alongside you to help you understand your short-term needs, long-term goals, time horizon, tolerance for risk and more. This is the foundation of the PNCI financial planning process, allowing your Financial Advisor to provide personalized investment advice, and helping you to make informed decisions.
The Pillars of Your Financial Plan
With an understanding of what it is you're looking to achieve - the foundation of your financial plan - your PNCI Financial Advisor can begin recommending specific strategies and offering tailored guidance to address four key pillars:

1. Accumulation: Think of accumulation as the process of gathering the resources you need to finance a future goal, like retirement, education or another large purchase. Accumulation will likely involve ongoing, active money management, and may consist of a combination of managed accounts, brokerage accounts and more.
Watch Video: The Value of Working with a PNCI Financial Advisor

2. Retirement Solutions: Retirement solutions includes various strategies designed to help create a stable source of income as you transition from accumulating assets to living off of them. Your Financial Advisor will also look to provide you with insight into strategies that may allow for tax-deferral, guaranteed income and levels of principal protection.
Watch Video: Preparing for the Shift from Investing to Spending

3. Protection Planning: Protection planning typically involves utilizing various forms of insurance - life insurance, long-term care, etc. - to help safeguard your family and the assets you've worked to accumulate. Without these plans in place, an untimely accident or illness could have a significant impact on your financial future.
Watch Video: Protecting Assets from High Healthcare Costs
Watch Video: 5 Questions to Keep Your Life Insurance On-Track

4. Tactical Solutions: This area of focus involves products and strategies designed to complement your core holdings. Tactical solutions are designed to help deliver diversification while also providing a combination of downside protection, defense against market volatility and even hedging strategies.
The Importance of Staying the Course
Financial planning is a long-term process. With your plan in place, your Financial Advisor will work diligently to help maintain what you've built and keep you on track toward your goals.
This will include ongoing conversations and may involve systematically rebalancing your investments, adjusting your approach over time and more.
The key to financial planning, however, is simply to stick to the plan you have in place.
At PNC Investments, our focus is on your long-term financial well-being. You can invest confidently knowing your Financial Advisor will reach out to you regularly to review your plan, and to help confirm it continues to remain aligned with your unique needs and goals.
Get Started
Your journey toward achieving your goals and improving your financial well-being is at your fingertips. Contact us today.
Let's Talk
Fill out this simple form and a PNC investment professional will get in touch with you.
Important Legal Disclosures & Information
This material is meant to educate and not to provide legal, tax, accounting or investment advice. PNC Investments and its affiliates and vendors do not provide legal, tax or accounting advice.
Important Investor Information: Brokerage and insurance products are:


Not FDIC Insured • Not Bank Guaranteed • Not A Deposit
Not Insured By Any Federal Government Agency • May Lose Value
Securities products, brokerage services and managed account advisory services are offered by PNC Investments LLC, a registered broker-dealer and a registered investment adviser and member FINRA, and SIPC. Annuities and other insurance products are offered through PNC Insurance Services, LLC, a licensed insurance agency.
View the PNC Investments Business Resiliency Planning Customer Disclosure.

This document provides information on additional compensation that PNC Investments receives from certain mutual fund companies, 529 plan program managers and insurance companies.
This material does not constitute an offer or solicitation in any jurisdiction where or to any person to whom it would be unauthorized or unlawful to do so.
PNC Investments does not guarantee the performance of any investment. Investing results may vary. Investments may lose money. Diversification and asset allocation may not prevent a loss of investment.
PNC Investments LLC, PNC Insurance Services, LLC and PNC Bank, National Association are each affiliated with The PNC Financial Services Group, Inc.
Bank deposit products and services provided by PNC Bank, National Association. Member FDIC.