Grand Valley State
PNC Student Banking makes managing your money while you're at school one less thing to worry about.
PNC Bank - Official Bank of GVSU Athletics

Faculty & Staff
Get money management tools, benefits & more with PNC WorkPlace Banking.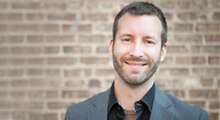 Join us for "A Comedic Guide to Money" with Colin Ryan
Learn how to manage money through Colin Ryan's mix of stand-up comedy, storytelling and pop culture.

Key Features

Custom Debit Card
Show school pride with a PNC Bank Visa®debit card designed for Grand Valley.
ATMs on Campus
When you need money fast, go to PNC - we're right on the Grand Valley State University campus.

Branches Near Campus
Need some in-person assistance.  We have branches nearby.

Student Banking Overview

Virtual Wallet Student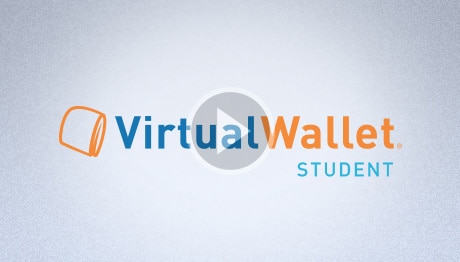 Excited about college?
Just think of it. The lectures. The tradition. The intellectual atmosphere. Oh and the, um…social life. To get the most out of all that excitement, you'll want to make the most of your money. Virtual Wallet Student helps manage life on campus, and your budget, with features that let you bank the way you want to.
ATMs & Branches on/near Campus
When you need money fast, go to PNC. Our nearest branches and ATMs are listed below. You can also use our ATM and Branch Locator to find us no matter where you are, and sometimes banking online or going mobile can be what the situation calls for.
Allendale Campus:
PNC BRANCH NEAR CAMPUS
Allendale Branch, 5111 Lake Michigan Drive: 2 ATMs (Accept deposits)
PNC ATMS ON CAMPUS
The Commons
The Connection
Kindschi Hall of Science
Kirkhof Center (Accepts deposits)

Kleiner Commons
Mackinac Hall
Pew Grand Rapids Campus

PNC BRANCH NEAR CAMPUS
Grand Rapids Downtown Branch, 171 Monroe Ave. NW, 1 ATM (Accepts deposits)
PNC ATMS ON CAMPUS
L.V. Eberhard Center, 1 ATM
Cook-DeVos Center for Health Sciences, 1 ATM (Accepts deposits)
PNC ATMs are also located in area Speedway Stations.


What Our Customers Have to Say
Listen to Brian's Story
PNC opened a branch on the Morgan State campus. Brian signed up for Virtual Wallet Student and hasn't looked back. His school-branded account fits in with his own sense of school pride: "I love to showcase my institution. It's like paraphernalia I don't have to pay for!"
Important Legal Disclosures and Information

Virtual Wallet Student is a registered trademark of The PNC Financial Services Group, Inc.
Visa is a registered trademark of Visa International Service Association and used under license.

Bank deposit products and services provided by PNC Bank, National Association. Member FDIC